Looking for the best standing desk accessories?
There are now more height adjustable desks and workstations on the market due to known health benefits increasing the demand, and workspaces becoming more active. There are several accessories that will transform and/or complement your standing desk in an ergonomic and active way.
Anti-Fatigue Mat
The anti-fatigue mats are specifically designed to provide a platform that transfers downward pressure away from the hips, knees, ankles and feet. It is a necessity to anyone standing over any length of time throughout the day.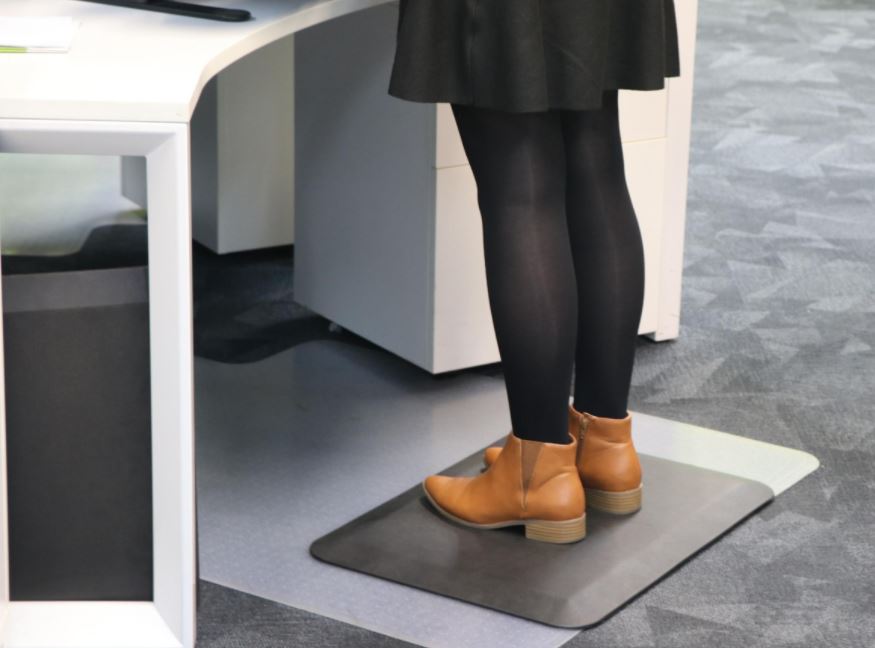 The Comfort Stand Anti-Fatigue Mat is made from a thick, dense and durable one-piece polyurethane closed-cell foam and is anti-slip.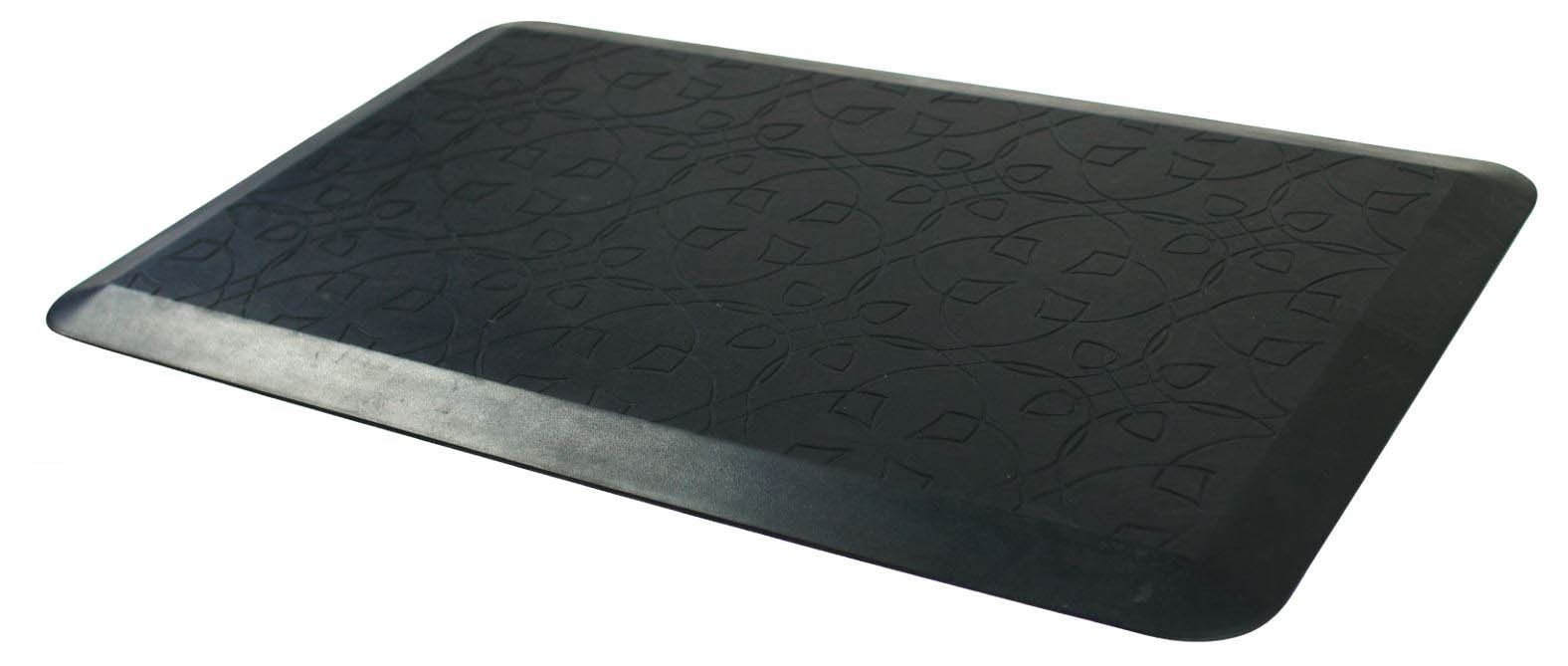 The Soft Stand Anti-Fatigue mat is made from 100% molded PU and its beveled edge reduces any tripping hazards.
Balance Board
The Steppie Balance Board is the perfect complement to a standing desk or workstation.
The gentle motion of balancing can make standing for longer periods easier as a static posture is more difficult to maintain.
It can help improve fitness, balance and strength while you work and promotes circulation and good posture.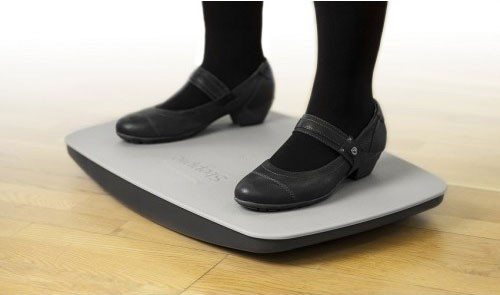 Active Seating
Active seating promotes movement while you sit and help you work your core muscles. And provides a rest from standing during the workday.
The Merryfair Sit Stand Stool is perfect for use with a sit-stand workstation or height adjustable desk.
It allows the user to perch on the chair and move from side to side, back and forth, whilst the base remains firmly in the same spot.
This relieves stress of an otherwise static loading of the musculoskeletal system.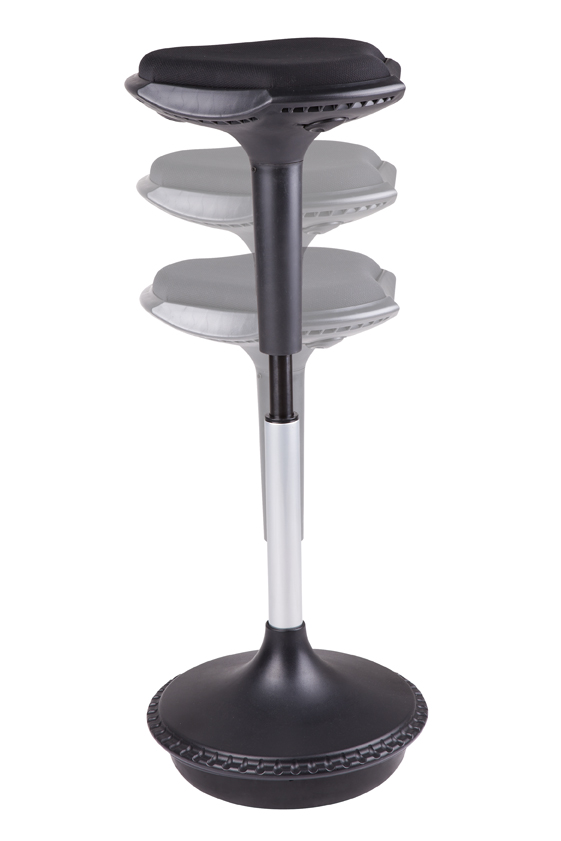 The HÅG Capisco Puls is a dynamic chair that is light and ideal for shorter periods of sitting. The chair can be adjusted from a sitting position to a sit-stand position. The saddle seat inspires movement and new sitting positions, creating a dynamic flow in people's work life.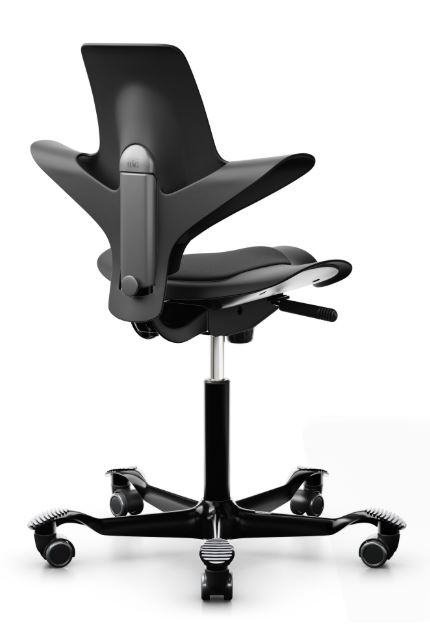 Monitor Arm
The monitors should be positioned directly in front of you, about an arm's length away and at eye level.
A monitor arm (such as the Eye Right Monitor Arm) gives you the ability to easily adjust the height, depth and orientation of your monitors to ensure they are at the right height and position for proper posture when sitting or standing. The arms can be clamped or drilled through the desktop.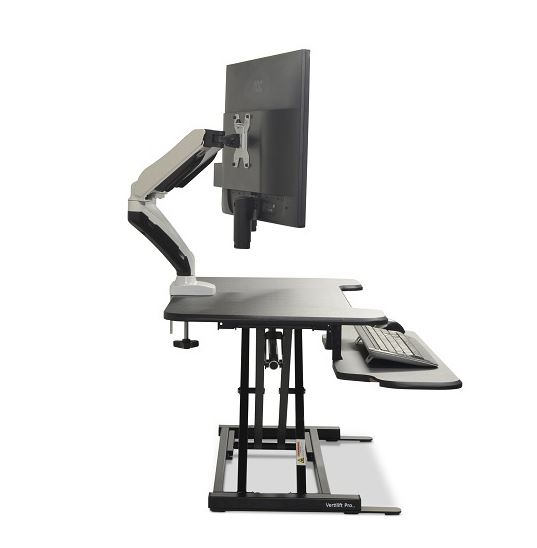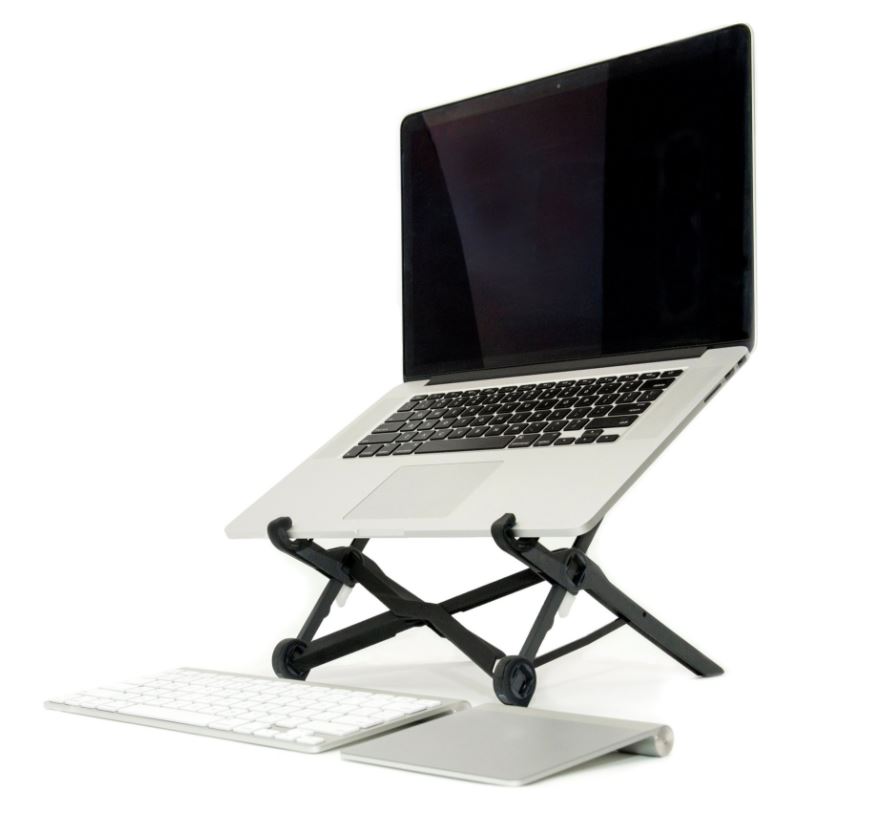 Laptop Stand
The Roost Laptop Stand elevates your laptop to eye-level, allowing perfect posture at your workstation or standing desk. It provides a number of height adjustments to fine-tune your monitor to match your eye-level. Its light and portable so can be used anywhere. Extremely stable and sturdy to safely use with your laptop.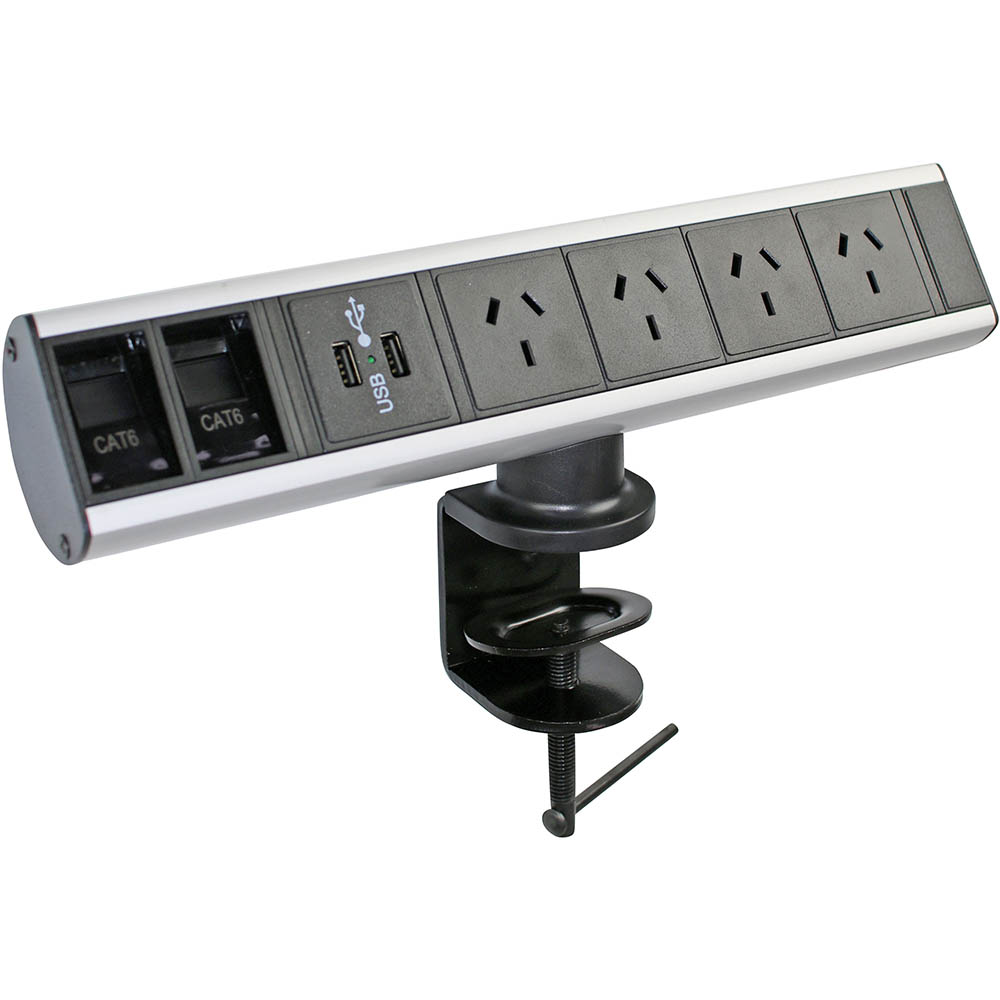 Desk Power Board
A desk clamp power board provides a C Tick certified power rail of 4 general power outlets, 2 USB points and 2 data points. It's easy to attach to your desk and no wiring is required, keeping your standing desk space free from numerous cords, connection wires and trip hazards.
Keyboard Tray
Your keyboard and mouse should be positioned at elbow height where your arms are bent at a 90-degree angle. A sit-stand keyboard arm can help you easily position at the best ergonomic height, no matter whether you are sitting or standing.
This Neo-Flex Underdesk Keyboard Arm stores the keyboard conveniently under the work surface, where it can be pulled out whenever it's needed. Provides a full range of adjustments to accommodate a wide range of computer users. Lift, lower and tilt your keyboard for the optimum position and comfort.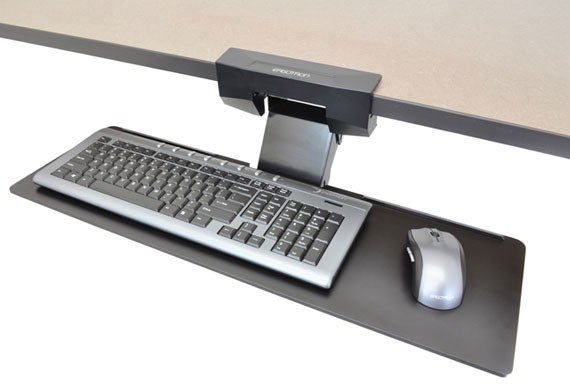 Standing Desk Drawer
A great addition to a sit stand desk is the desk drawer which can store your pens, calculator and other stationery items or personal belongings so they are at arms reach when you need them and out of sight for a clean active workspace.
We have outlined a good introduction to some of the best standing desk accessories above.
We have these products and more featured on our website and on display in our showroom.
Our consultants are available to guide you through the options and features to select the right accessory for you.