Roost Laptop Stand
SKU:
The world's most portable, eye-level laptop stand. It elevates your screen to prevent 'laptop hunch'. - NEW MODEL
Used with a portable keyboard and mouse, or next to your desktop monitor, the Roost Laptop Stand transforms your laptop into a posture-perfect desktop workstation... anywhere.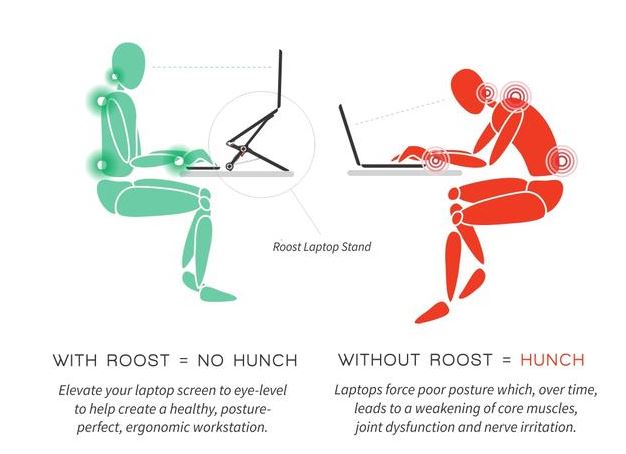 The Roost Laptop Stand has many unique features:
Enables freedom to work anywhere - The modern technology worker values the freedom to practice their craft anywhere. The Roost Laptop Stand collapses into an impossibly small 1" x 1" x 13" package and is a featherweight 6.5 ounces. Used with a Bluetooth keyboard and mouse, the Roost creates an ergonomic workstation that is, for the first time, truly as portable as your laptop.
Saves your neck and back - We love our laptops, but their use forces head-down, back-hunching, hand-contorting posture. Constant poor posture, over time, leads to a weakening of core muscles, joint dysfunction and nerve irritation. The Roost breaks this paradigm by elevating your laptop screen up to eye level. When used with an external keyboard and mouse, the Roost turns your laptop into a posture-perfect desktop workstation.
Fits your height and desk - Adjusting your workstation to match your body and environment is critical for maximum comfort and productivity. The Roost provides rapid height adjustment to fine tune your monitor to match your eye-level.
Easy to use - One easy motion to open and close the Roost. In seconds you can stop the hunch. Packing up is just as easy and quick, the Roost won't slow you down.
Improves your output - We are at our best when addressing our work with full, upright attention. Sitting with upright posture increases focus and minimizes stress on structural joints and muscles, resulting in getting more done over longer periods of time.
Extremely stable - Your laptop needs to be safe and stable when lofted up off the desk. The Roost uses a patent-pending Pivoting Grip mechanism to securely latch on to your laptop, keeping it safe from unexpected bumps.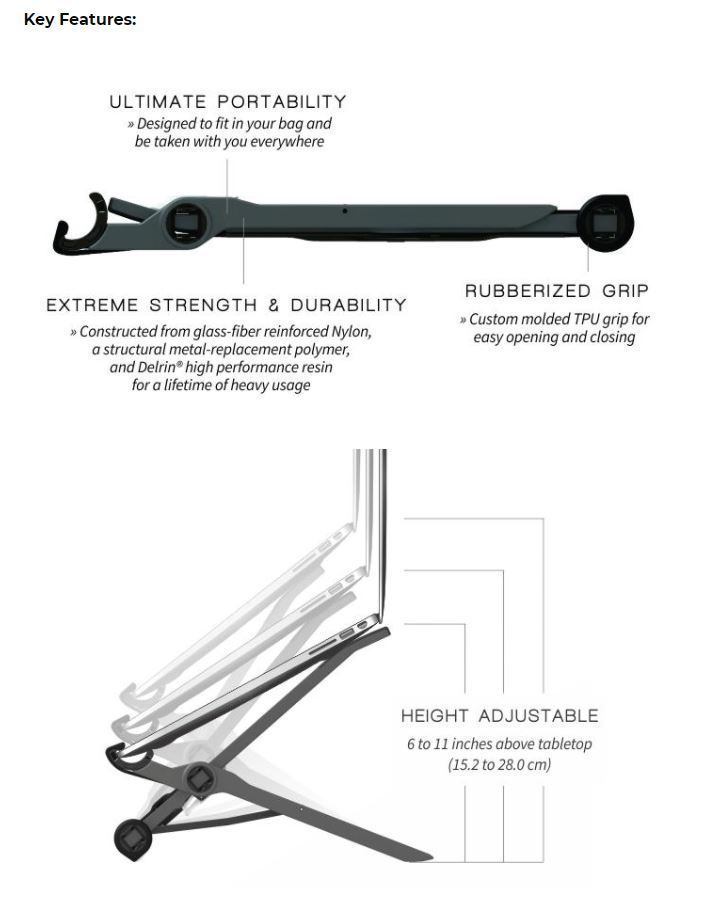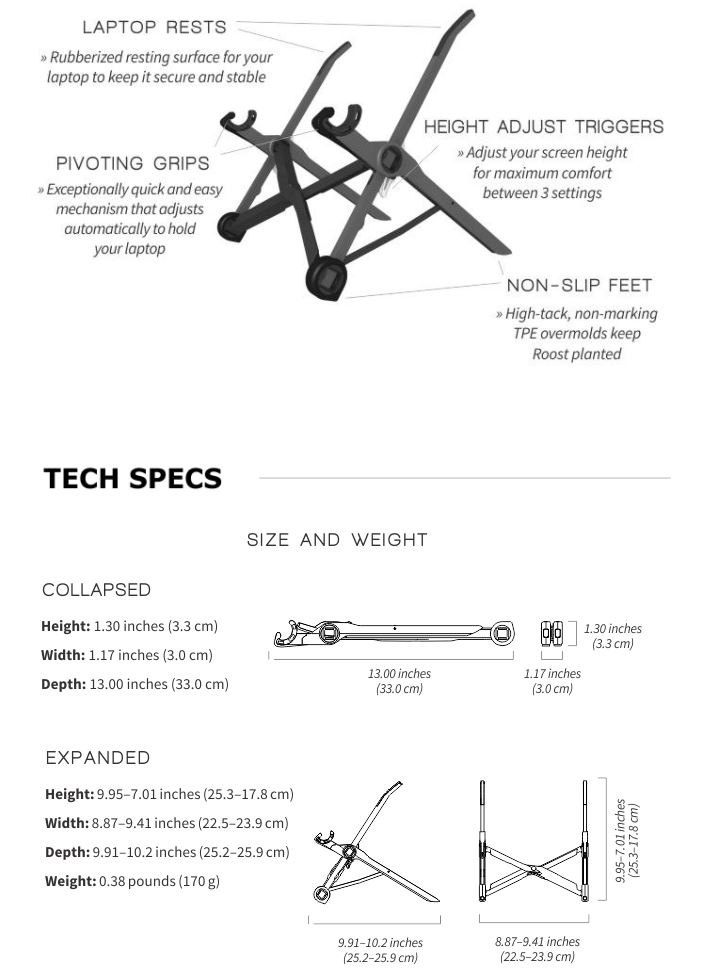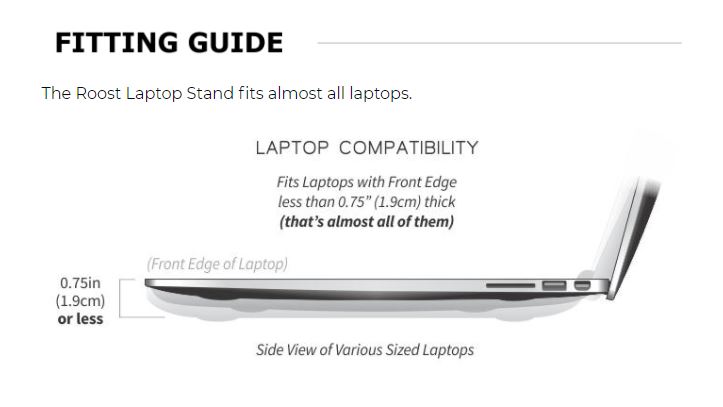 (RLS)
By:

Suzanne

on 11 June 2021

Great product and great service. Quick and efficient.




(5)
By:

Natalie H.

on 9 April 2020

Unbelievably quick delivery and helpful real-life service! Highly recommend




(5)