Ultraboard Compact Keyboard - Bluetooth or Wired Connection
SKU:
The UltraBoard 950 is the latest Compact Keyboard released by Bakker Elkhuizen.
Bakker Elkhuizen have been at the forefront of compact keyboards over the years but the UltraBoard 950 is the best to date.
Available in a Bluetooth model, or a wired model which is perfect for government or secure locations where Bluetooth products are not allowed.
Please note wireless connection is via Bluetooth not USB dongle.
Please note the Bluetooth version does not feature the 2 USB Ports on the side.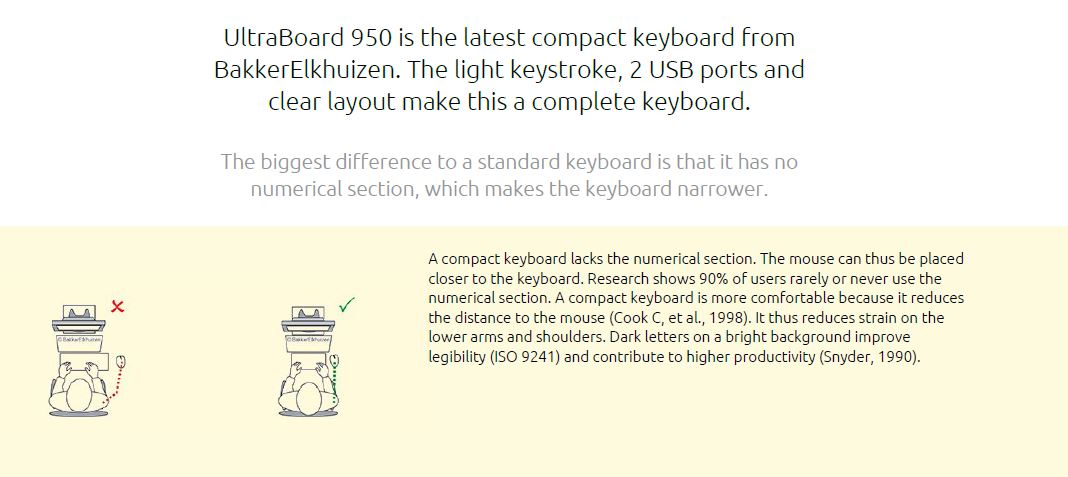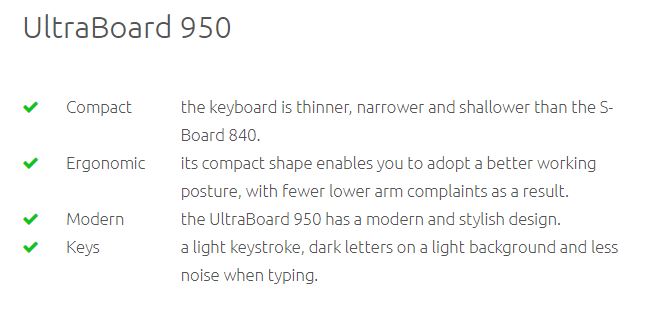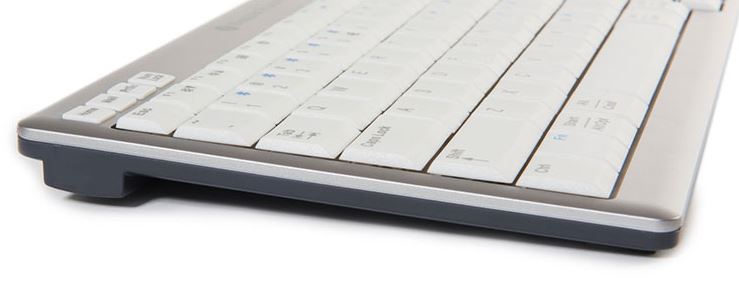 No USB Ports on bluetooth version. Wired Version features 2 USB Ports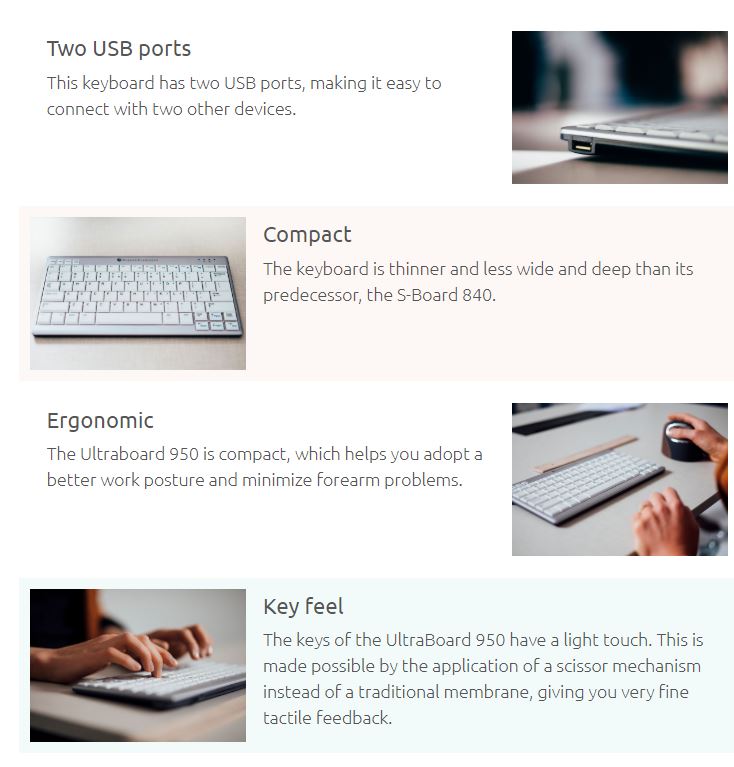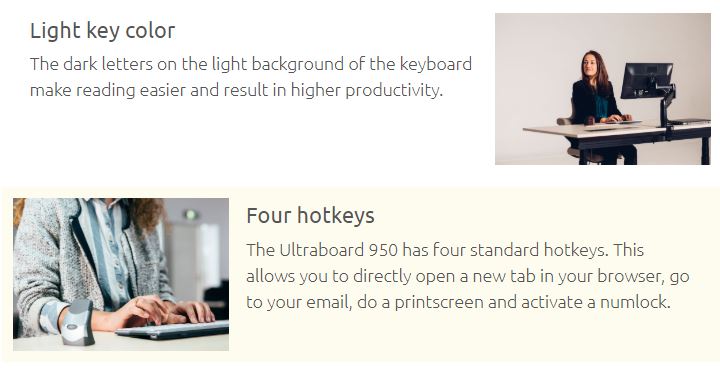 Please note that only the Bluetooth model features MAC keys (CMD - AltOpt) - See images below.
Bluetooth: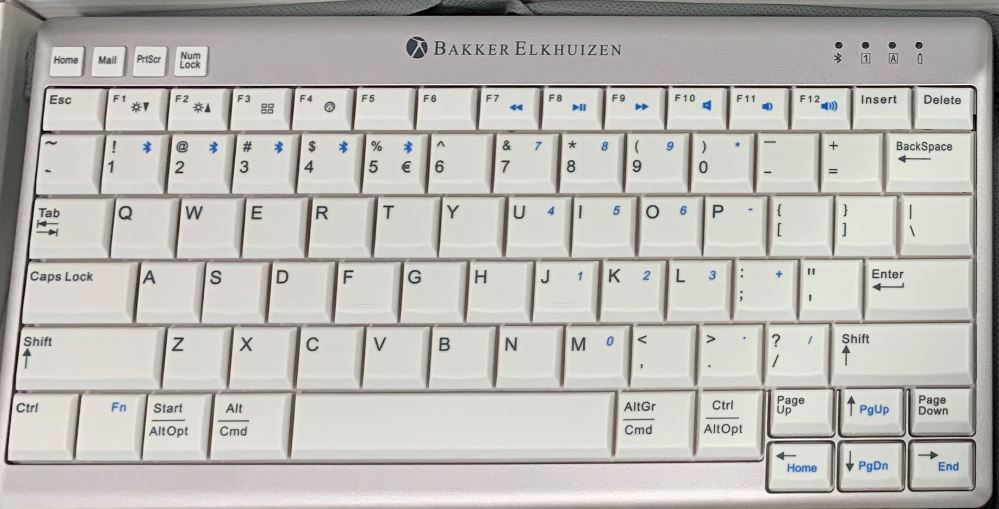 Wired: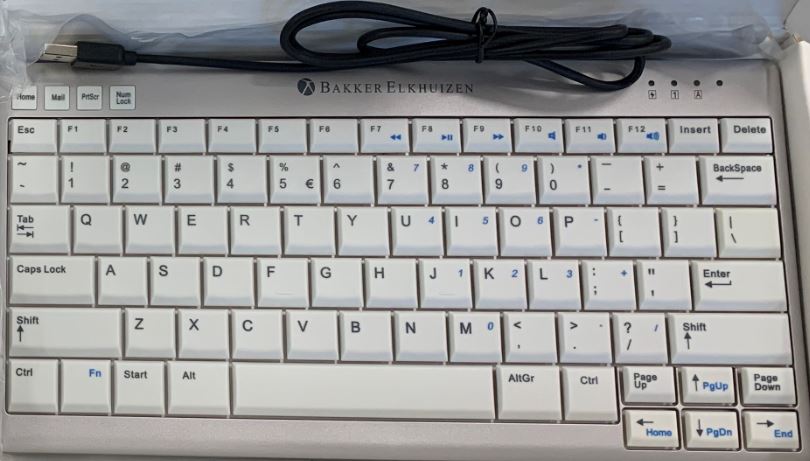 (U-Board)
Be The First To Review This Product!
Help other Ergonomic Essentials users shop smarter by writing reviews for products you have purchased.