Oyster Mouse - Wireless
SKU:
Currently Out of Stock
This fully adjustable, ambidextrous, ergonomic mouse can help protect against a range of upper limb conditions such as repetitive strain injury (RSI) and carpal tunnel syndrome (CTS).
The Oyster Mouse can be comfortably used by both left and right hands, thanks to its unique design, with five different angled positions to adapt to each individual.
Wireless Model. Regular Size
Description
The OysterMouse is an adjustable, ambidextrous, ergonomic mouse with 5 different angled settings.
Features

Suitable for use by both right and left hand
Scroll wheel
Fits all small and medium sized hands.
Repositionable in 5 angles (20, 30, 40, 60 and 70 degrees) left and right
Switch on bottom of unit to change hand configuration
Plug & Play connection
Rechargeable through removable retracting cable

Technical Specifications
Tracking method: Optical monitor sensor Pointer speed: 1200 DPI Compatibility: PC and Mac Connection: USB dongle
Operating Systems
Windows / Mac
Dimensions
Width: 91mm Height when closed: 53mm Height at 20 degree angle: 65mm Height at 70 degree angle: 91mm Length: 97mm
Colour
Black
Warranty

12 months

WARRANTY DOES NOT COVER MISUSE:
In order to close the mouse first open to the highest setting for released position. If too much force is used when pressing the top of the mouse down without releasing mechanism first, the joint will break. In this case damage is not covered by warranty.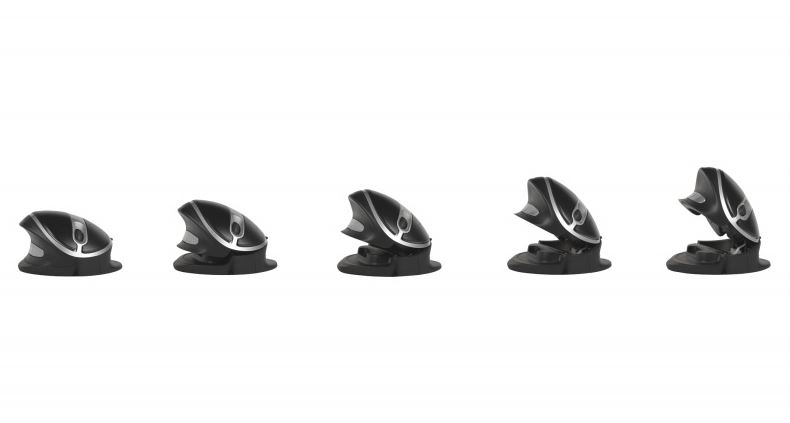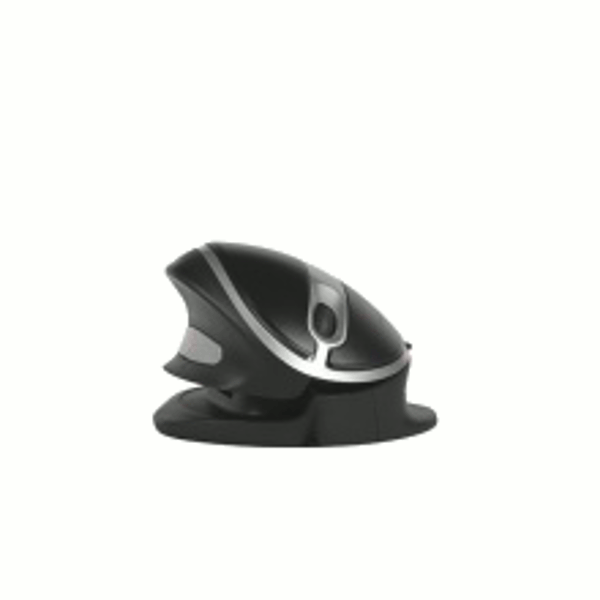 (5081RF)