Valor Dynamic Monitor Arm
SKU:
The ideal ergonomic and space saving desk mount for any home or office project.
It`s simple yet elegant design adds style and functionality to any workspace.
Simple dynamic height adjustment.
For dual monitors simply use 2 Valor arms.
Valor arms can carry a monitor weighing in between 2kg to 9kg (approx 17" to 32") and are easily adjustable with a built in spring tension indicator.
A built in rotation stop automatically prevents interference with walls or desk partitions.
The broad range of the pivot points combined with their adjustable height helps create a workspace that can be customised for any user in any position.
The screen has a height adjustment of 260mm from lowest to highest point for the ideal user focal length, and can be rotated a full 180° around the pole.
The optimum viewing angle can also be achieved with an 80° tilt and a pan of 180°.
Available in all white or black finish,Valor comes with built in cable management clips to help keep the work space neat and tidy.
Comes with a comprehensive 7 year guarantee.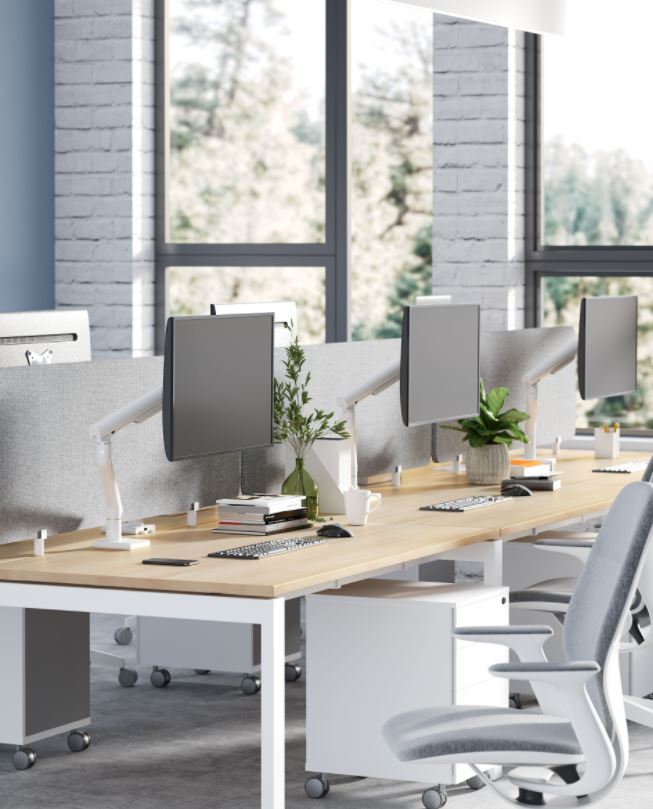 Product Type - Versatile, cost conscious dynamic monitor arm
Weight Capacity - 2kg - 9kg per arm - Suits monitors in between 17" and 32"
Colour - White, Black
Mounting - Desk Clamp, Bolt Through
Features - Reach 549mm, Height 435mm +/- 80° Tilt, +/- 90° Pivot
Cable Management - Yes, above and below
Rotation Stop - 90° or 180° stop
Quick Release - Included, 75mm and 100mm Vesa mount compatible
Warranty - 7 Years All Components
Dimensions: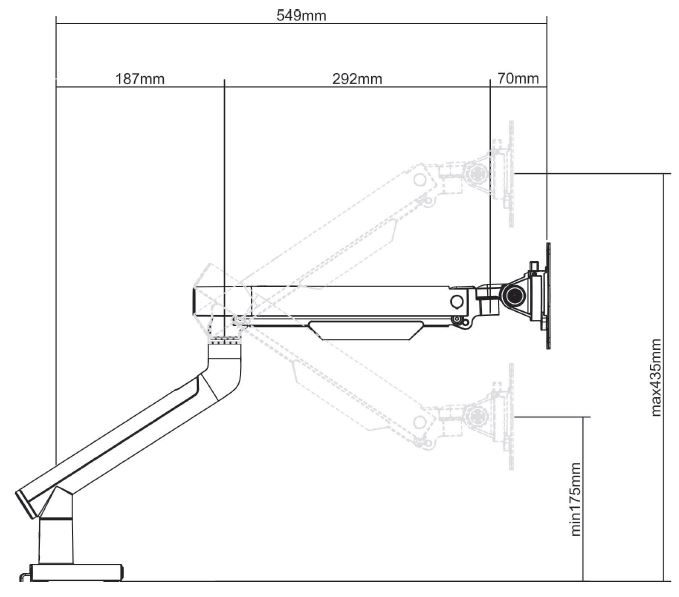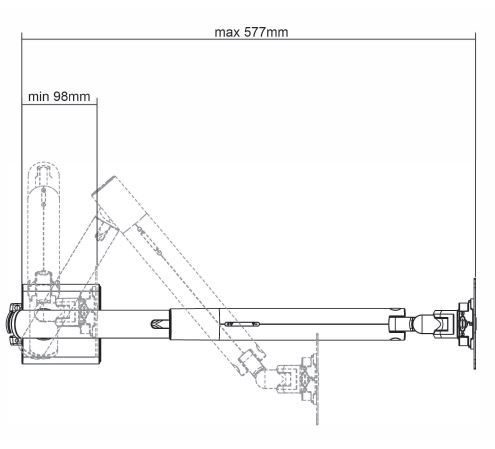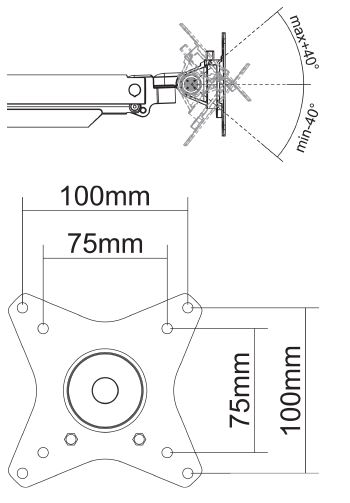 (VDMA)
Be The First To Review This Product!
Help other Ergonomic Essentials users shop smarter by writing reviews for products you have purchased.