The Evoluent brand has been well known in the ergonomic products category for many years now however it was not always this way.
The Evoluent story is a remarkable story of what can result when innovation and perseverance combine.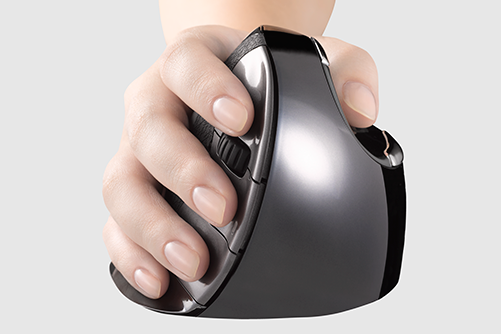 In 1994 Jack Lo created a revolutionary ergonomic mouse mockup which was created due to the discomfort he had when using a conventional mouse.
This invention was the first mouse to support a hand in a fully upright handshake position for eliminating the arm twisting required by ordinary mice.

Years of effort in trying to license the invention to several of the large mouse companies such as Microsoft only resulted in rejections. Still with the motivation that this would be an amazing popular mouse once more people knew about it he decided to continue on.
Funded only by his own savings, Jack had to do everything himself, including creating the industrial design, package design, web site, brochures, ads, etc.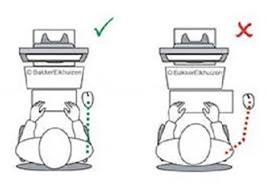 In 2002 the first Evoluent Vertical Mouse was complete and available for sale. It won great reviews, but Jack was having problems with distribution having to handle everything himself.
Growth kept happening and new models came throughout the years, as well as thousands of positive reviews from people shouting from the rooftops that they had benefited greatly from using the mouse, with the elimination of pain being a point repeated often.
Today the Evoluent Vertical Mouse 4 continues this story with its design bringing comfort to computer users daily.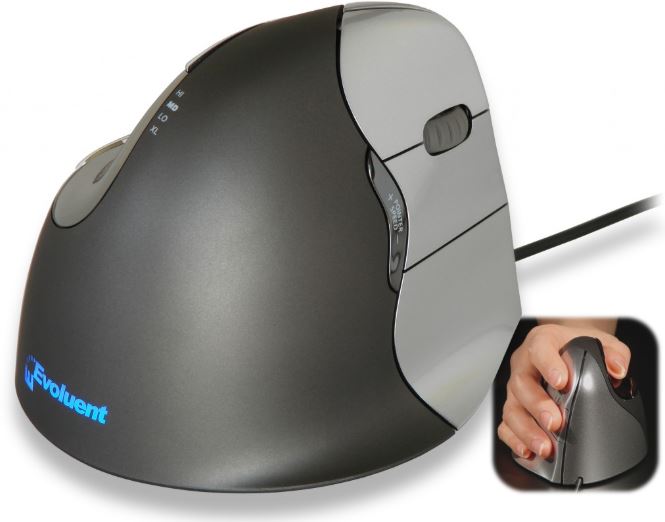 The Evoluent Vertical Mouse 4 is available in wired or wireless, small or regular size, left hand, and Bluetooth for Mac. The newest member to the Evoluent Mouse Family is the D Series.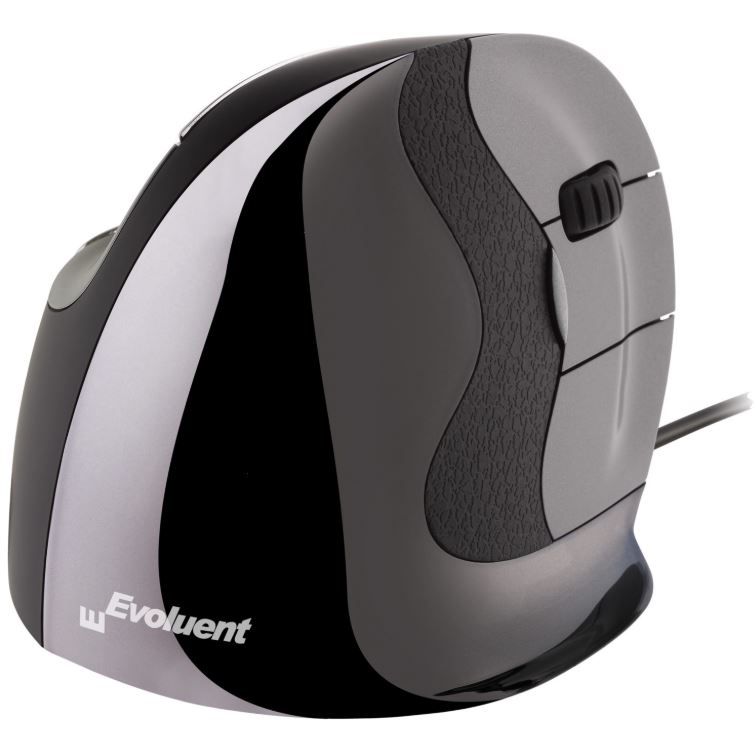 The D Series features grooved buttons, and all the features users have come to know and love with the Evoluent Vertical Mice. It comes in 3 sizes, and is available wired or wireless.
If you are having pain in your wrist or forearms from using a traditional mouse too much, then definitely consider a Vertical Mouse.
We have found that using a vertical mouse is the best starting point when trying to eliminate this pain.
The best place to start when looking at vertical mouse is the Evoluent range as they have invented and perfected the product category. Order online from our website today!