Our Picks For The Best Ergonomic Office Chairs
Every year more and more chairs are added to the already crowded marketplace in Australia. It can be daunting browsing through all of the different makes and models.
What chair will suit you? How do I know that I am purchasing a quality product?
We are here to help and guide you to find the best ergonomic office chair for your needs.
A chair that is manufactured in Australia that includes a long warranty is a very good starting point.
If you want a durable chair with an impressive weight rating and great comfort you can find it in this segment.
The Ergo Advantage Chair and the Ergo Duo chair fit in to this category.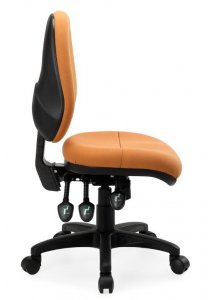 They are both made in Australia and come with 10 year warranties. Not only does this give you peace of mind, it also shows how well the product is made as the manufacturer is prepared to back it.
These chairs can also be described as belonging amongst the best affordable ergonomic chairs and best budget ergonomic chairs, as they start from only $319.
For a chair that will last at least 10 years this is incredible value.
The Ergo Advantage Range includes some of the most comfortable ergonomic office chairs available. The standard chair has a 20mm Visco overlay on the seat which provides superior comfort.
The Mesh and Heavy Duty models are also very comfortable and durable
.
If you are looking for something with a little more flair and style, the Humanscale range is for you. These chairs are the best ergonomic executive chairs on the market.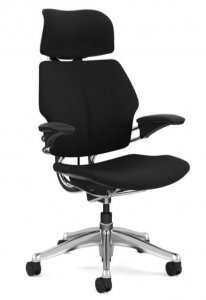 The Liberty Chair is an intelligent mesh task chair engineered to provide automatic lumbar support for every user, and the Freedom Chair has been described by The New York Times as "the gold standard in office seating".
We stock the regular colours; however we can also import some of the fashionable and striking colours that Humanscale offer. Contact us for more information.
Some of the best ergonomic office chairs for lower back pain include the chairs from the Posture Balance Range.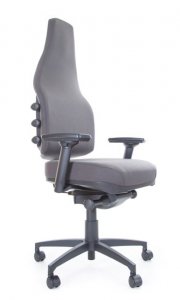 The Bexact Chairs have special comfort controls that allow the user to adjust the contours of the backrest to find the perfect fit. The extra support that is available from these chairs can do wonders for lower back pain. We have these available in our showroom if you want to try before you buy.
A Lumbar Pump accessory on a chair can also help incredibly, providing more support to the lower back.
This accessory comes with the Spark Chair , which makes the Spark one of the best ergonomic chairs for back pain.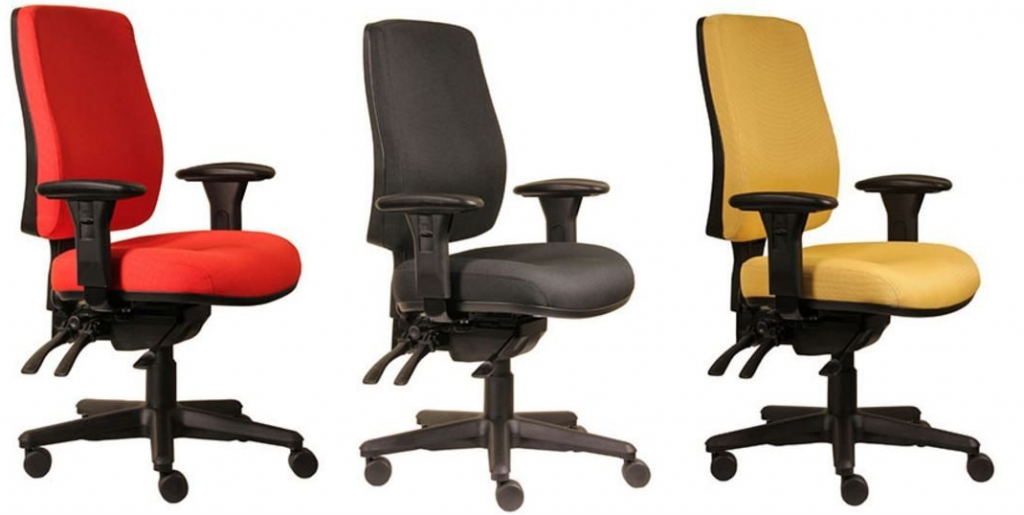 ---
Over the years one chair has set the standard for ergonomic seating in Australia. Many healthcare professionals say that it is the best ergonomic chair, it is definitely at least one of the top ergonomic chairs. You will see this chair in many government buildings and corporate offices.
The Gregory Inca is constantly one of the best rated ergonomic office chairs.
Designed by a Physio, it utilises a split seat to encourage and help the user to sit in a better posture. We carry the Gregory Inca in stock, and it is available with 3 different size backs, and 3 different size seats. It is very important to sit on a chair that 'fits' you, by offering these different sizes there is an Inca chair that will suit you and help relieve discomfort and pain from sitting.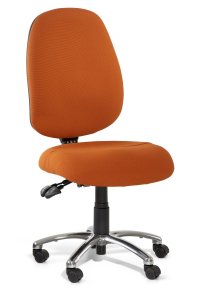 For those that are shorter, taller or heavier than average; we have distinctive chairs to suit you as well.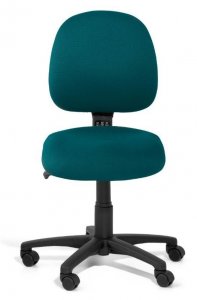 For shorter people, the Gregory Petite chair is a popular option. The seat is only 410mm deep, so it will give you the desired gap between the end of the seat, and the back of your leg. This gap helps with blood circulation and comfort. The gap that you should look for is around 2-3 fingers, this is a great way of working out the seat depth that you need.
Tall people are not without options either. Many of the best ergonomic task chairs are able to be optioned up with either an Extra Large Seat or a Seat Slide. As mentioned before the depth of the seat is very important, and taller people need a deeper seat.
A Seat Slide is an adjustment that can slide the seat out up to an extra 50mm. Seat Slides are great upgrades for taller people, and also multi-user workstations, so that the chair will fit a variety of peoples sizes.
One of the best ergo chairs for taller people is the Ergoform Chair.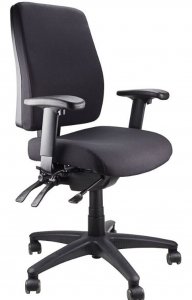 This features a large seat measuring 500mm Deep, and it also features a seat slide as standard.
The majority of our chairs are rated to around the 135KG, but don't fear if you are heavier than that.
We have chairs rated 160KG such as the Buro Persona and the Serati.
We also have even more specialised chairs such as the 200KG rated bStrong Chair and bariatric chairs such as the Galaxy 250KG Chair. Chairs such as these 2 are designed for heavy loads and have big seats to accommodate larger frames.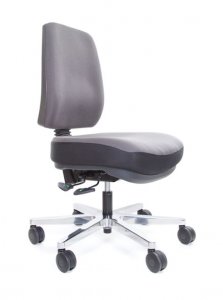 Contact us to discuss your requirements, regardless of whether you are small, tall, heavy or in between!
---
We hope that this has given you a good introduction into some of the top ergonomic office chairs and the best ergonomic chairs for back pain.
We have many of the chairs on our website available in our showroom, as we understand that sometimes it can be hard to make a decision on what chair will be best for your individual needs just by looking at pictures.
If you want to visit our showroom it is best to contact us in advance to confirm our stock levels on a particular chair and to make a time to come in so that one our consultants will be able to guide you through the process and show you how to sit correctly.