Our favourite picks for the best Sit-Stand Desk & Workstation Solutions
The best sit stand desk can be hard to find amongst all the options. Once a product for only those that had a sizeable budget, there are now more height adjustable desks and workstations on the market due to known health benefits increasing the demand. As a result prices have become more affordable and realistic for anyone looking for more comfort in their workspace.
For a solution to those with an existing desk, there are a number of sit-stand desktop converters that will transform your office into an active workspace. This can be the more affordable first step into sit to stand. When it comes to the best sit stand workstations with lever adjustment, we have great products including the Ergotron Workfit TL and Arise. See our list below for our picks of the best Sit-Stand Desk & Workstation Solutions:
Ergotron is a known and trusted manufacturer of quality workstations. The Workfit TL has a weight-assisted lift to provide the best convertible standing desk with a smooth and quiet adjustment up and down. It has a large work surface area to fit all your office needs, and comes with a 5 year warranty. There is no assembly required for the workstation, it can go straight on top of your desk and a dual monitor mount is available which is easy to attach. The workstation comes in black or white and we carry both in stock.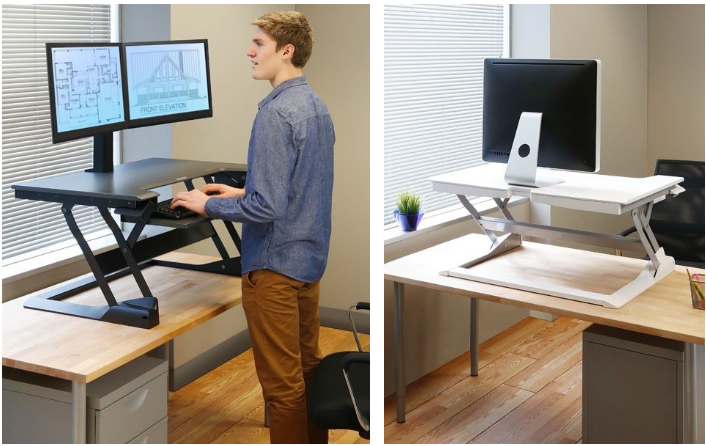 2. Arise Sit Stand Workstation
The Arise Sit Stand Workstation features easy height adjustment via two activation paddles and a gas spring to offer smooth, supported height transition. A support groove on the work surface allows the user to mount their smart phone and tablet. The Arise has a small size available to suit smaller desks with a laptop or single monitor, and a medium size option to suit dual monitors, both backed by a 10 year warranty.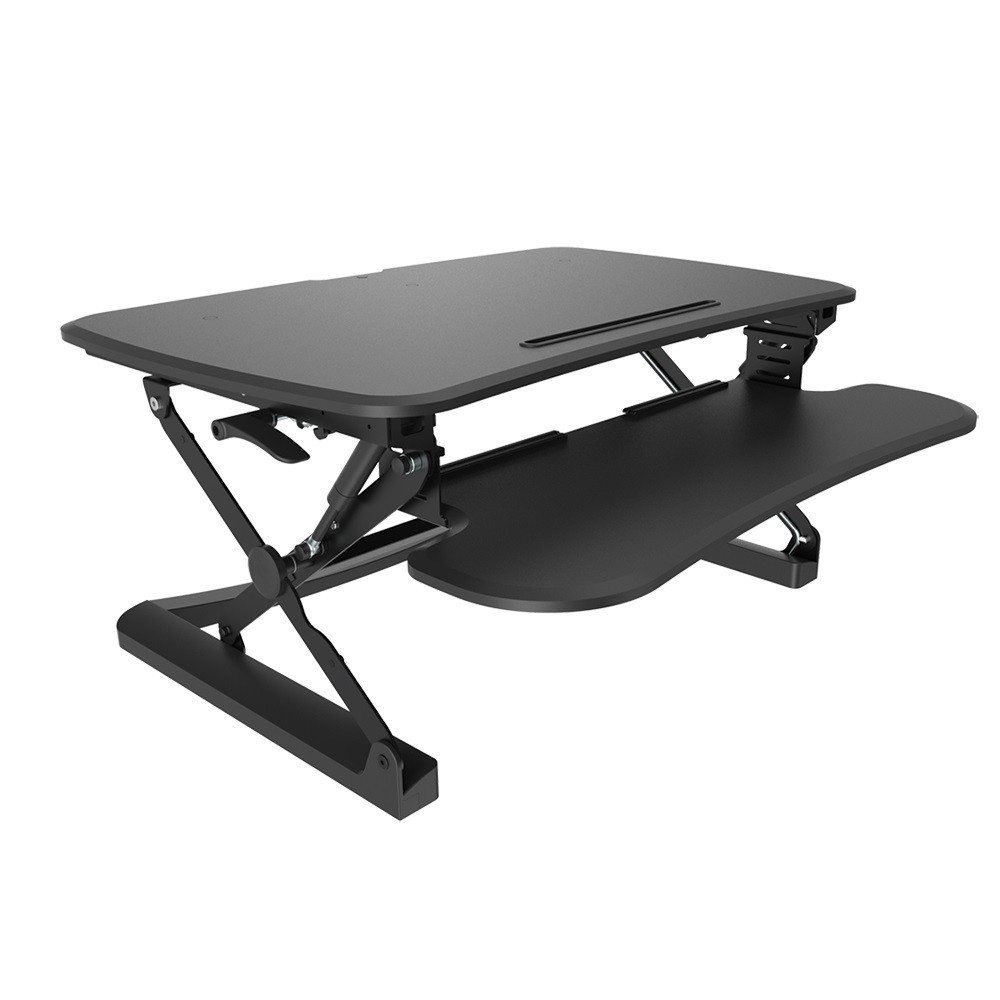 ---
If you're in the market for a sit stand workstation at the push of a button, we suggest you consider the Vertilift Pro or Maxishift-E as the best electric sit stand desk that will convert your existing desk to an adjustable sit stand desk.
3. Vertilift Pro Electric Sit-Stand Workstation
The Vertilift Pro is new to the market and incredible value for an electric workstation. It has a shallow footprint to suit narrower desks and features a handy USB charge port. The addition of a single or dual monitor arm is available. The Vertilift Pro comes almost fully assembled. 4 thumb screws attach the keyboard tray to the unit. Plug the transformer box into the power lead, and the lead into the powerpoint and you are in action! No tools required.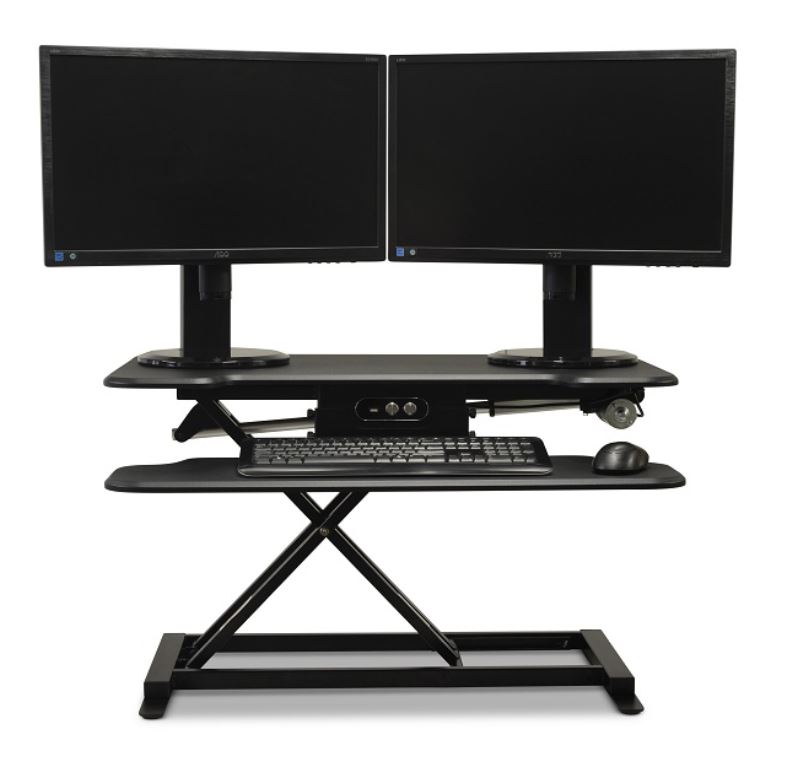 4. Maxishift-E Electric Sit-to-Stand Desk
The best electric standing desk with a substantial 45kg weight capacity, and simple push button control pad to adjust from sitting to standing at 35mm per second. The Maxishift-E can be utilised by users of almost any height and is particularly well suited to tall people with its maximum work-surface height of 595mm. It is a known and trusted quality workstation that comes with a 5 year warranty. Screens can be placed at the perfect distance thanks to the generous platform and adjustable keyboard tray. Any monitor arm from the Elevar range can also be attached for extra versatility.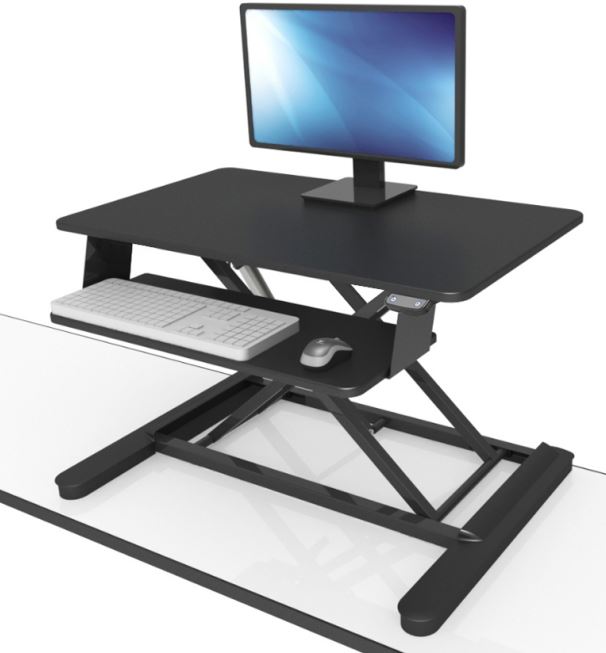 ---
When you have the option to start with, or change to, an entire new desk; what do you take into consideration to find the best height adjustable standing desk?
Below are some recommendations to consider and all come backed by a 5 year warranty for your peace of mind:
5. Merit Height-Adjustable Electric Desk A complete desk at an affordable price, the Merit has an 80kg weight capacity and 2 stage leg with 69-118mm worksurface height to suit different height users. Simple to use up and down buttons, the Merit transitions up and down at 25mm per second. There are 3 size worktops available with different colour options and our consultants can guide you to the right one for your workplace. Stylish and modern, you can be sure to fit the Merit desk into any workplace.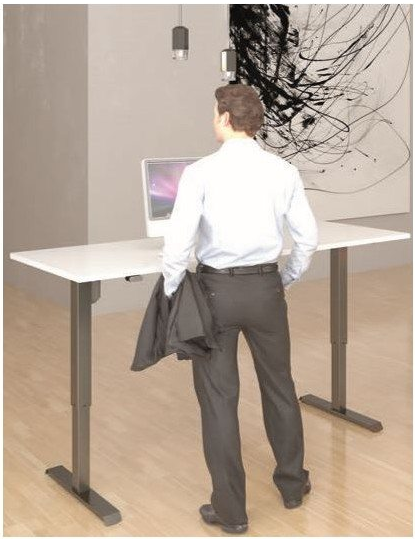 6. Convert Height-Adjustable Electric Desk
Sturdy and streamlined, the Convert is the best height adjustable desk with 100kg weight capacity and 3 size worktops available. It features simple to use up and down buttons or upgrade to a digital memory preset height controller. The Convert can either be purchased frame only or with a worktop. Another stylish modern choice that fits anywhere from home office to corporate workplace.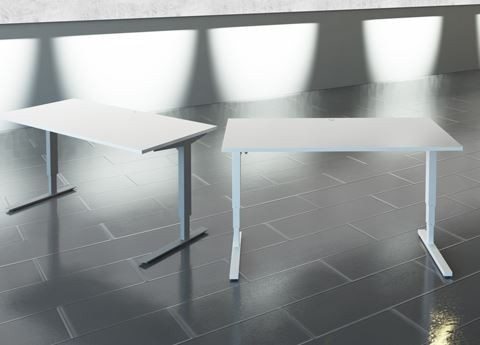 7. Talent Rectangular Height-Adjustable Electric Desk
A strong frame with a slender foot design make the Talent a modern desk with a minimalistic look. The desk has a 100kg weight capacity and 3-stage leg means the desk height can go lower (64mm) and higher (127mm) to suit shorter or taller people, making this the best ergonomic standing desk. The Talent is available in rectangular or L-shaped worktops to suit individual workspaces.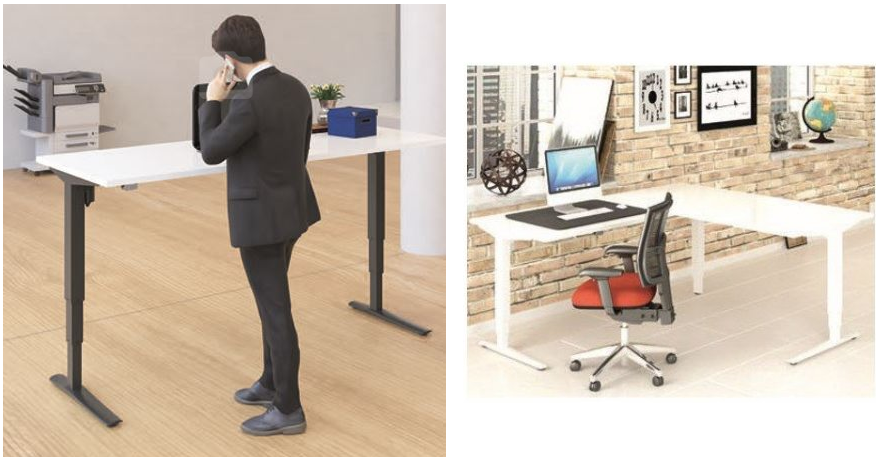 8. Vertilift Height Adjustable Desk
The Vertilift is the best motorized standing desk with a motor in both legs which provides impressive 130kg weight capacity and effortless movement. The 3-stage leg means the Vertilift desk also goes lower and higher for users of almost any height. The desk comes standard with a "digital memory preset height controller" to set your seated, perching and standing heights. The ease of use and adaptability of the frame is one if it's biggest advantages.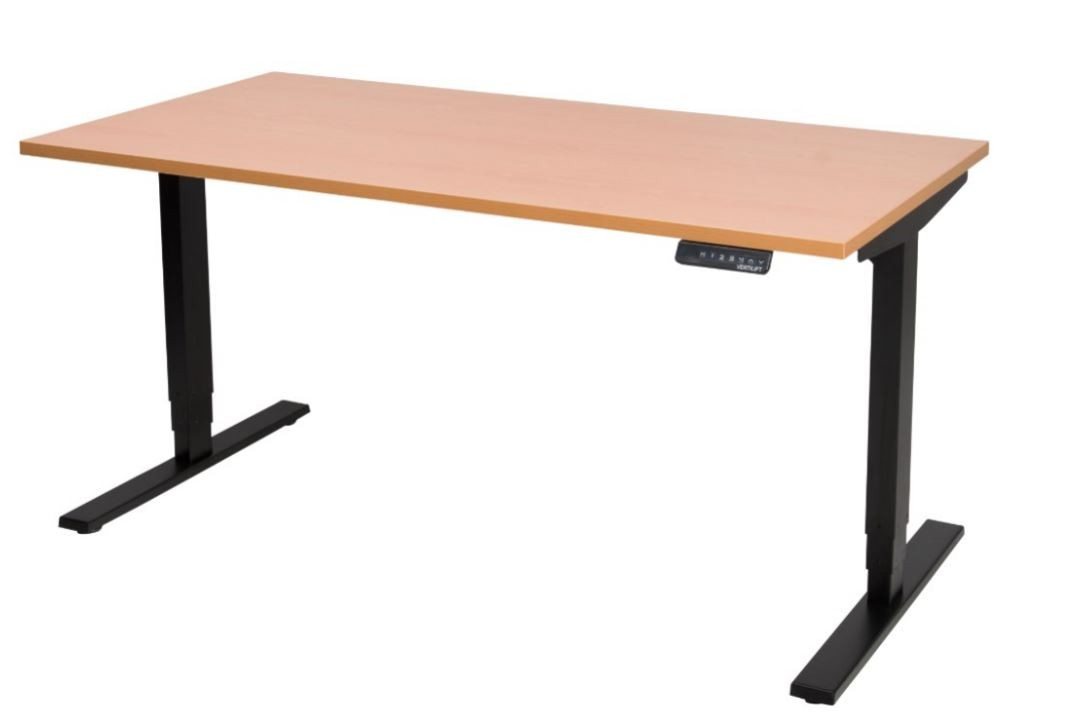 ---
We have outlined a good introduction to some of the best adjustable computer desks above. We have a variety of quality workstations and desks featured on our website and on display in our showroom. Our consultants are available to guide you through the options and features to select the right desk for you. Please get in contact with us if you have any questions about our products.