Zergotech Freedom Keyboard
SKU:
The Zergotech Freedom Keyboard integrates effective and innovative ergonomic solutions into a premium mechanical, split, and programmable keyboard to solve your typing related pain.
Each keyboard includes the sliding palm rests.
Optional fixed palm supports are available as an extra.

Reviews
DESIGN AND FEATURES
The Zergotech Freedom has a lot to offer. Lets explore what makes this keyboard unique.
Ergonomically researched and designed in Australia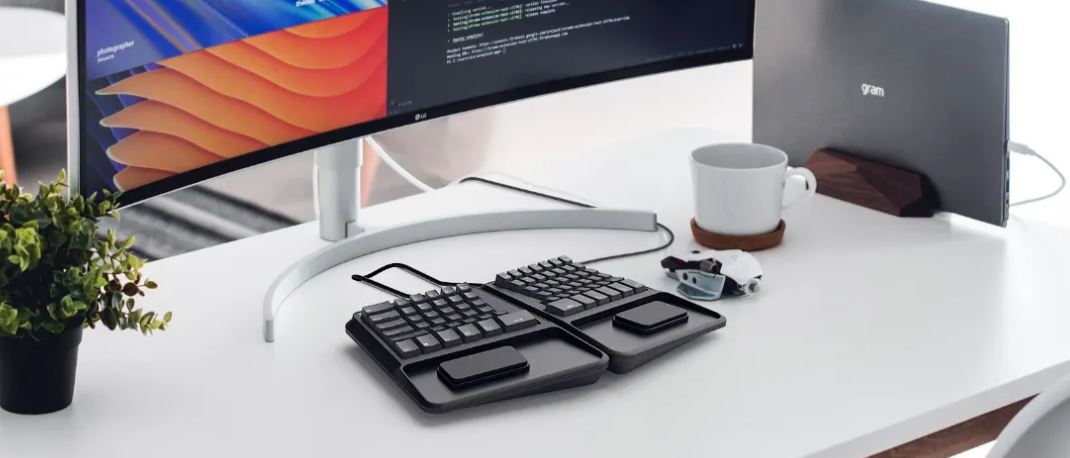 How are we different? What's behind the Freedom that makes it so effective and easy to use?
Our mission was to develop a keyboard that was ergonomic, mechanical, familiar and unintimidating, and stylish. It is designed for the serious typists who seek a healthy and enjoyable typing experience. In all design considerations, we put ergonomics first. From the best materials for near frictionless sliding palm rests, the size of the slider bays, the optimal angles and number of positions for the keyboard, and the layout of the keys for symmetry of reach.

Windows Keys provided by Default. Let us know if you require the Mac Keys Model instead.
Read what makes the Freedom the most enjoyable and ergonomic mechanical keyboard available.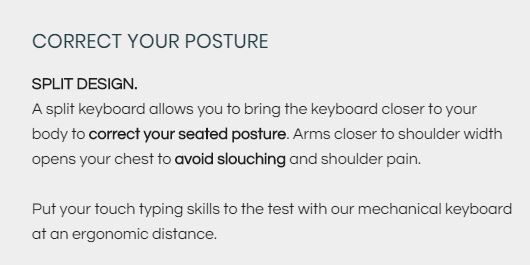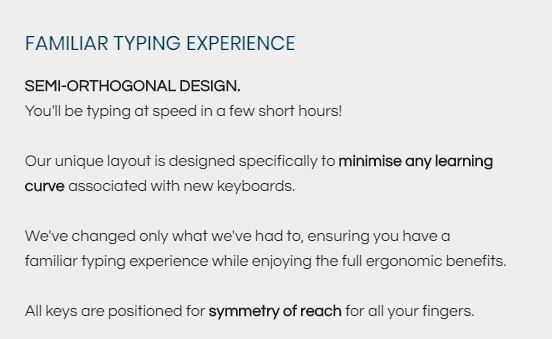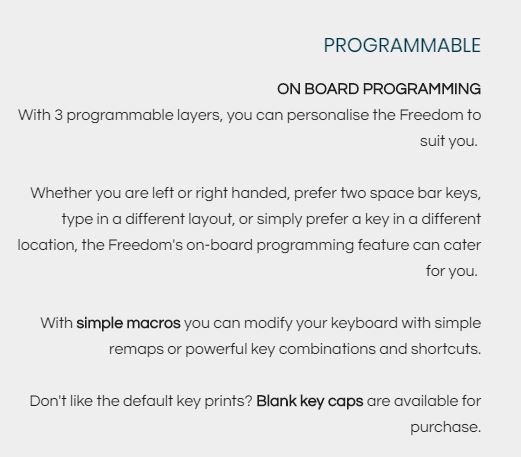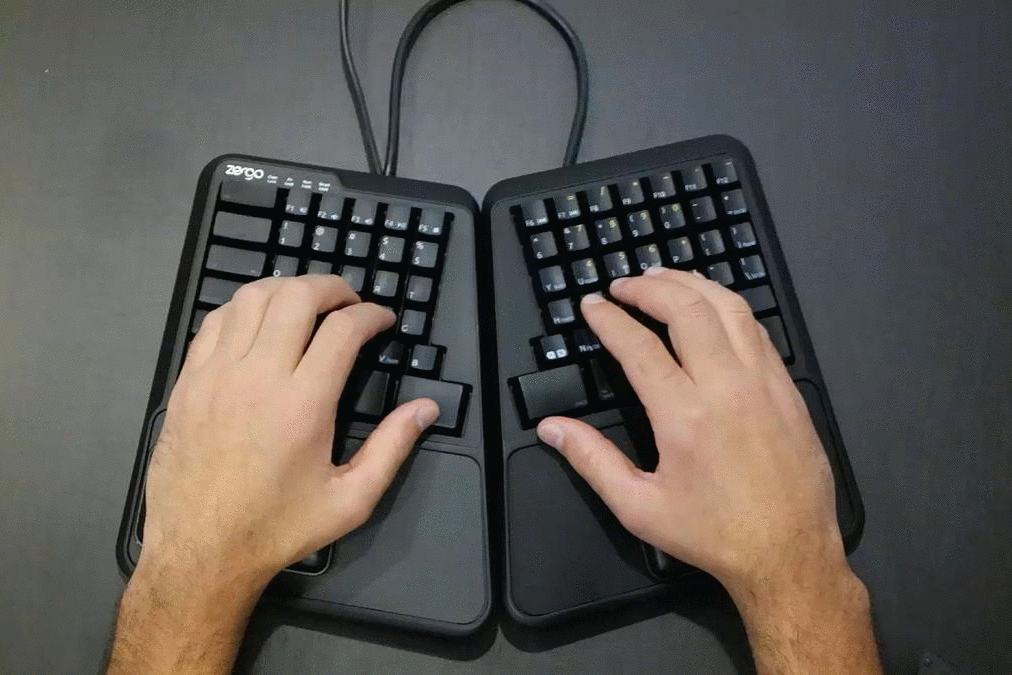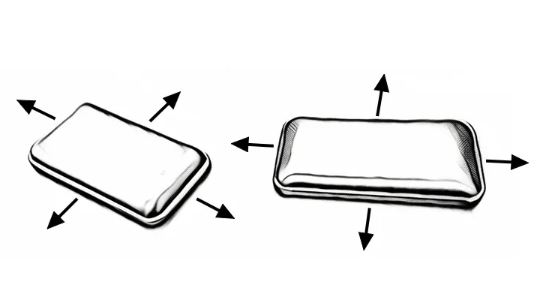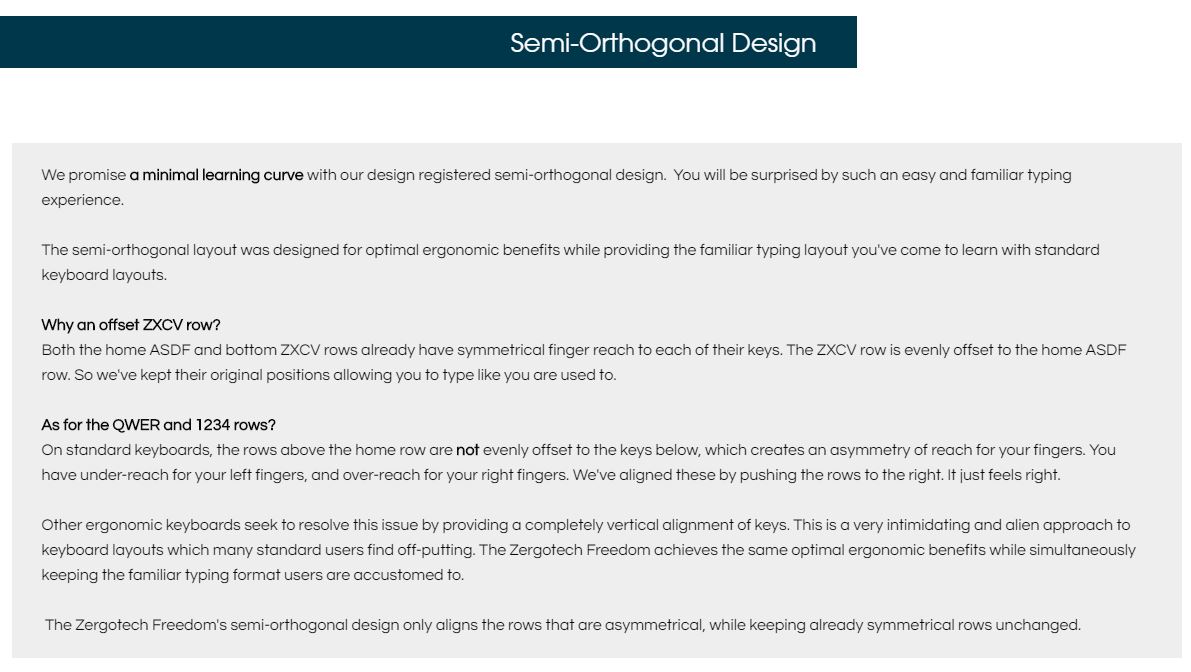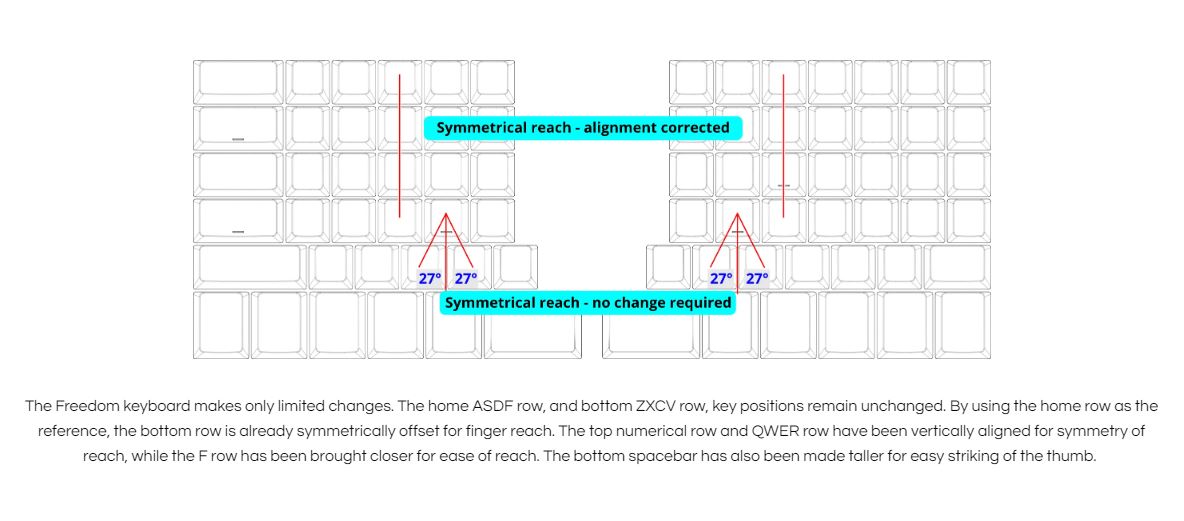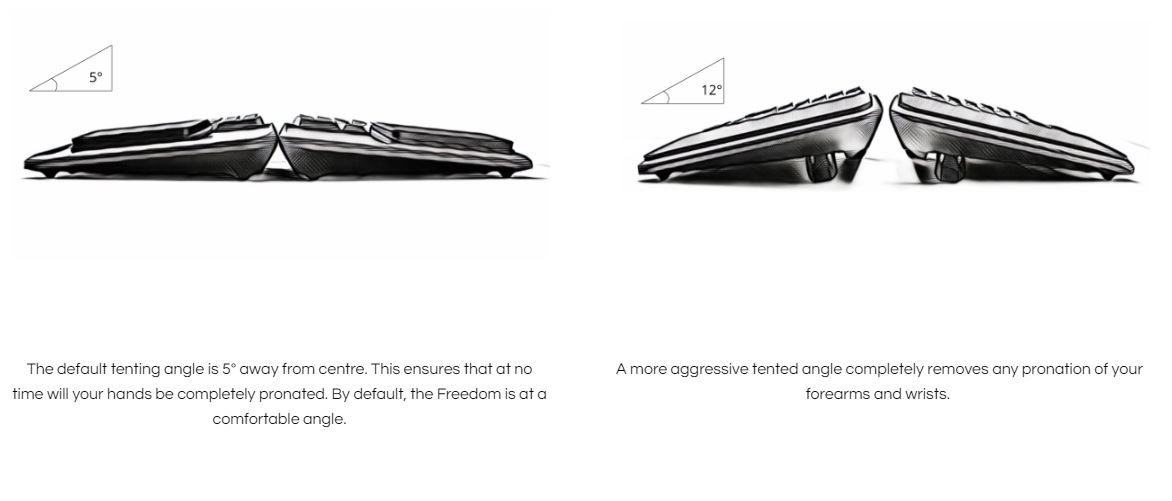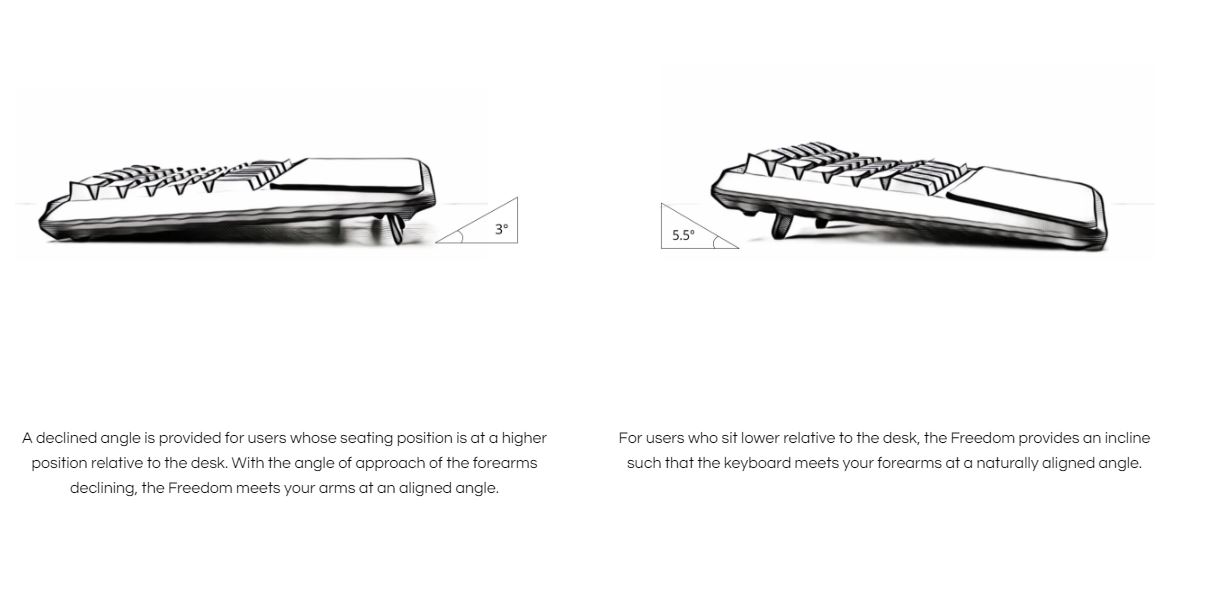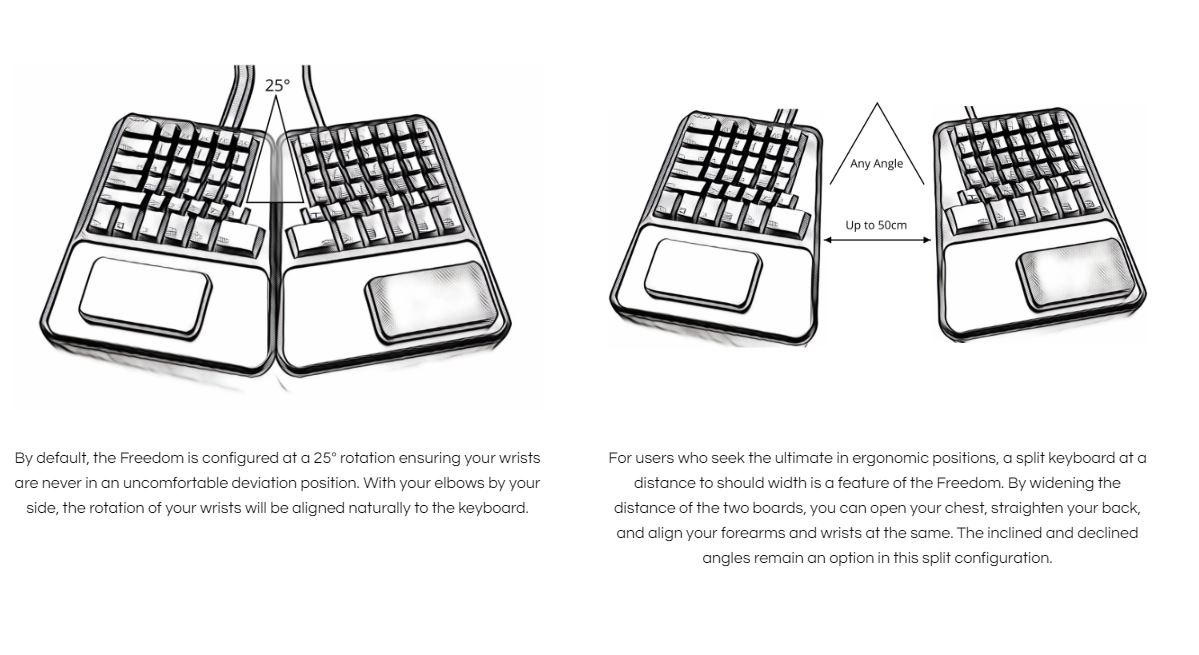 In addition to healthy typing, the Freedom is intelligently designed and optimized for efficiency. Maintaining as much familiarity as possible with standard keyboard layouts, the integrated navigation and numerical keys, combined with optimized Windows shortcuts, means you can achieve your fastest typing speeds while minimizing the learning curve. Through our research we learned that not even touch typists type the same way. Typists have a preference for dominant fingers to strike certain keys. Which is why we provide on board programming for remapping keys for your preference, including combinations for typing efficiency.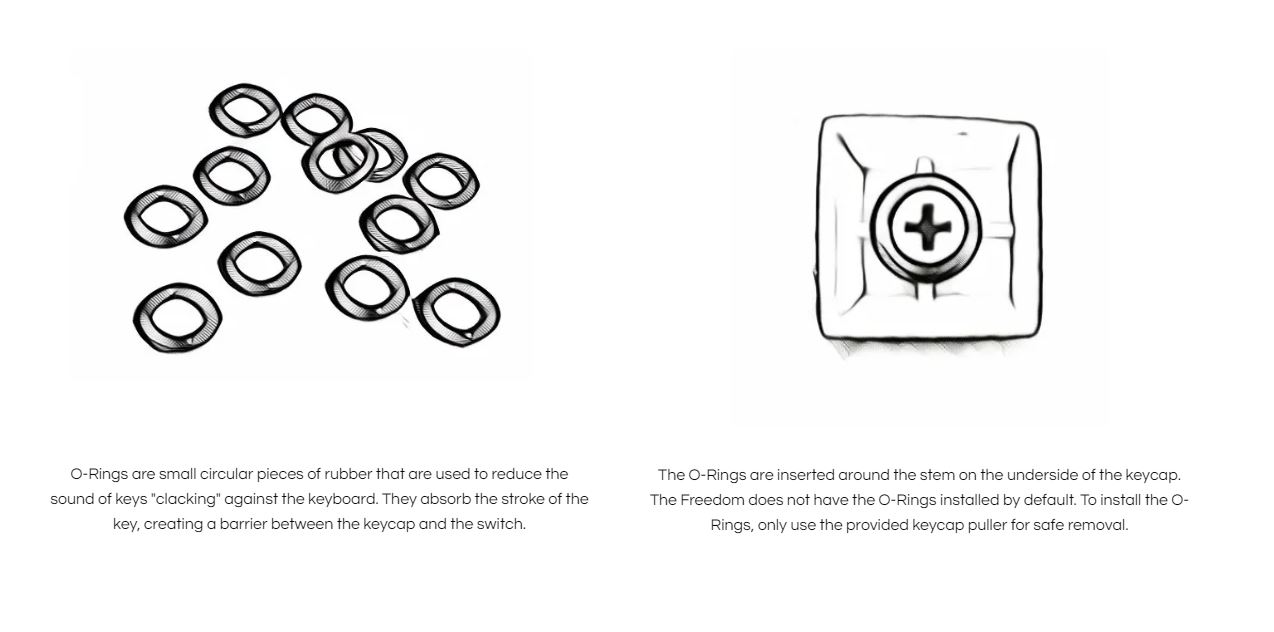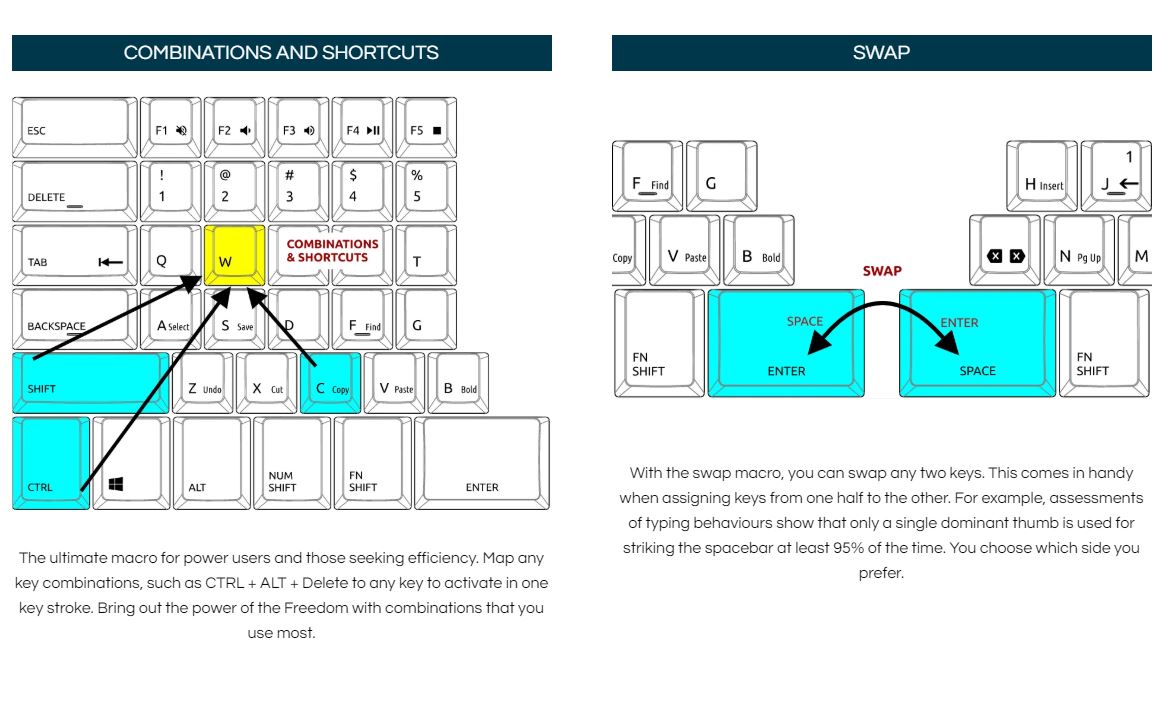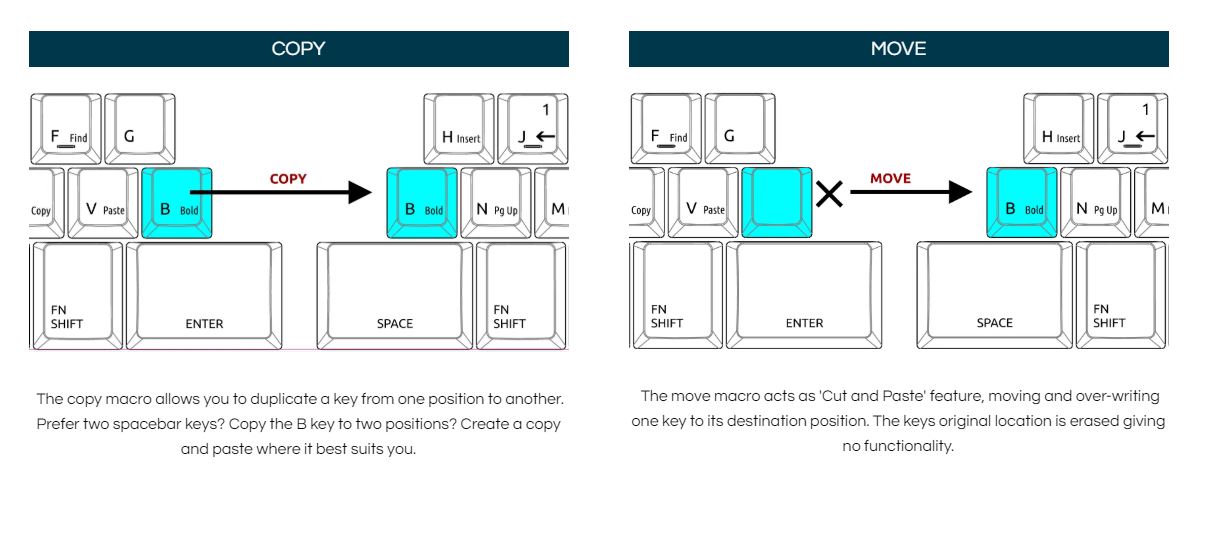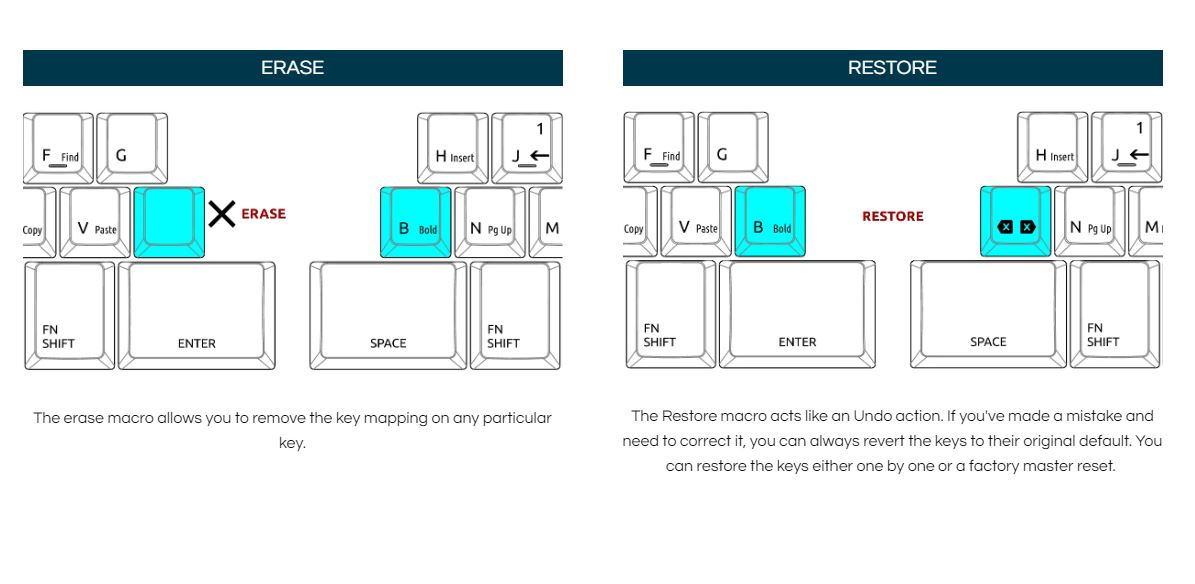 Blank Key Caps are Optional Extra. Contact us for pricing and availability.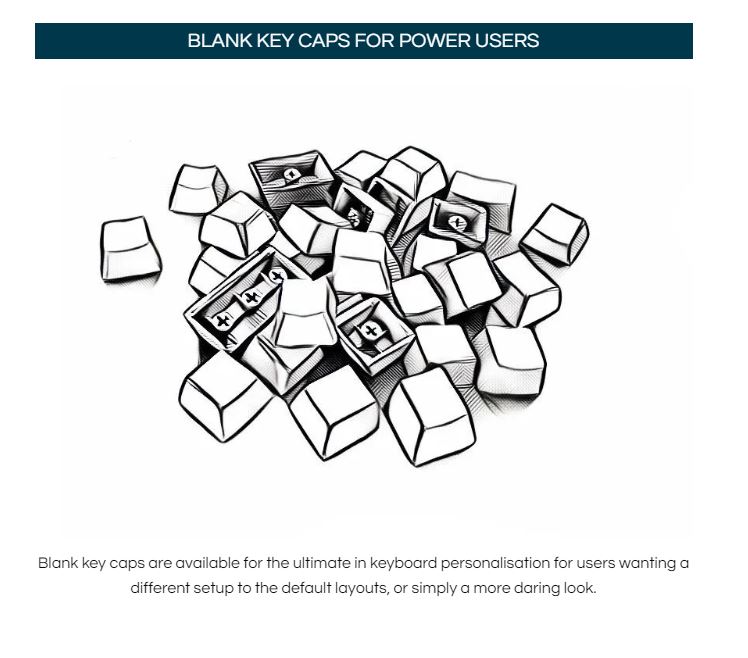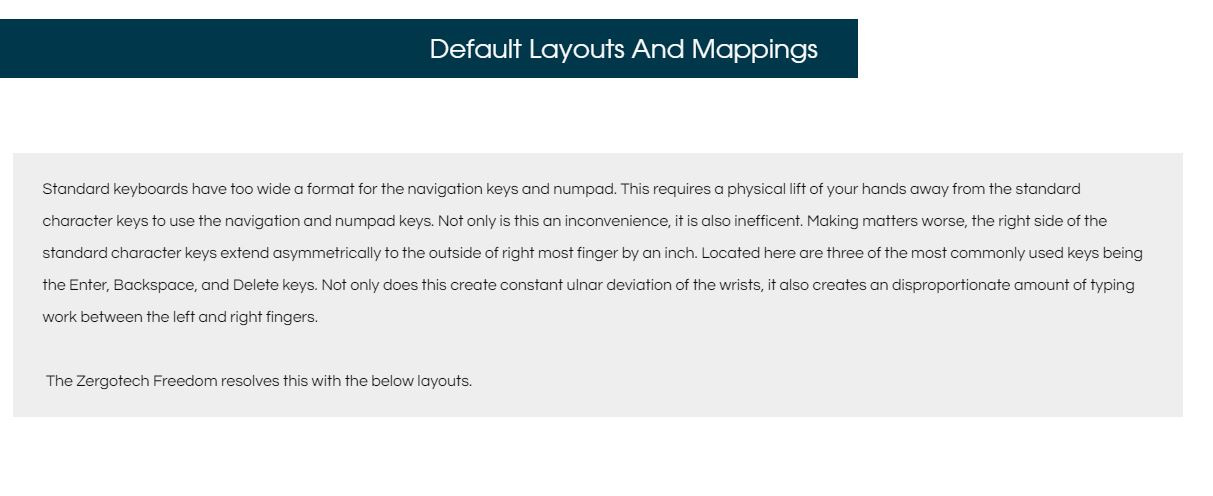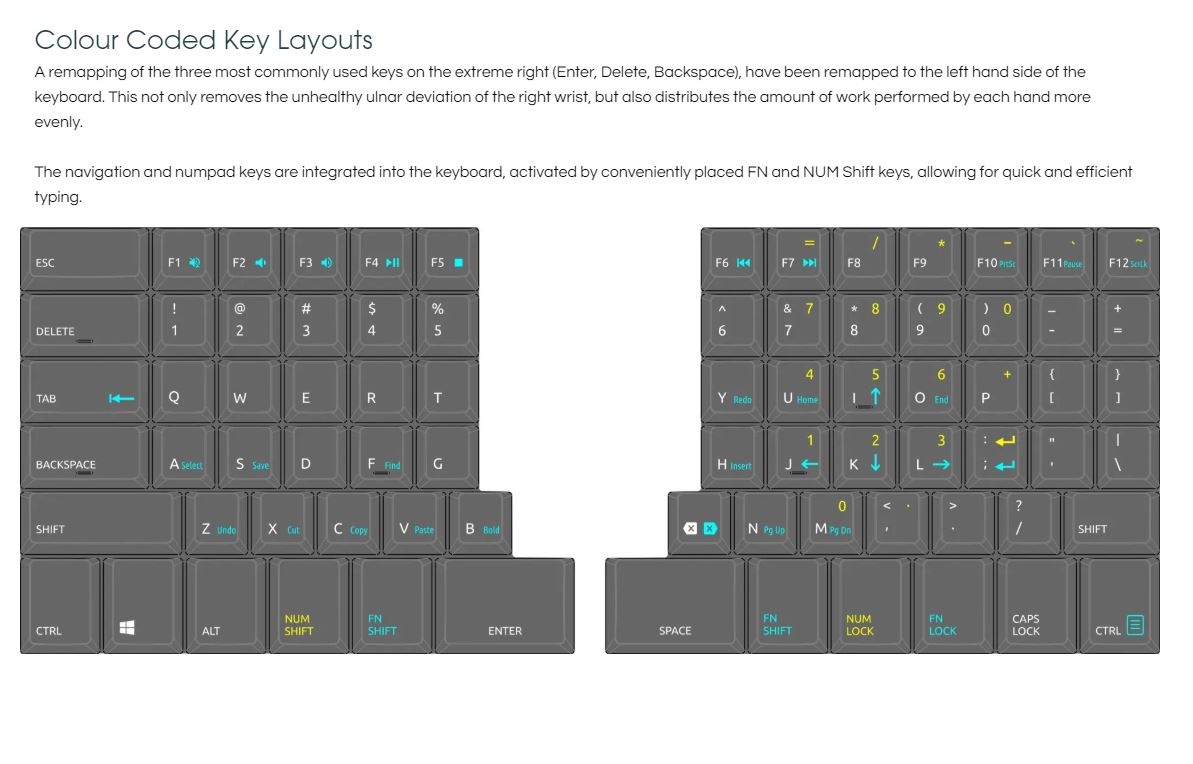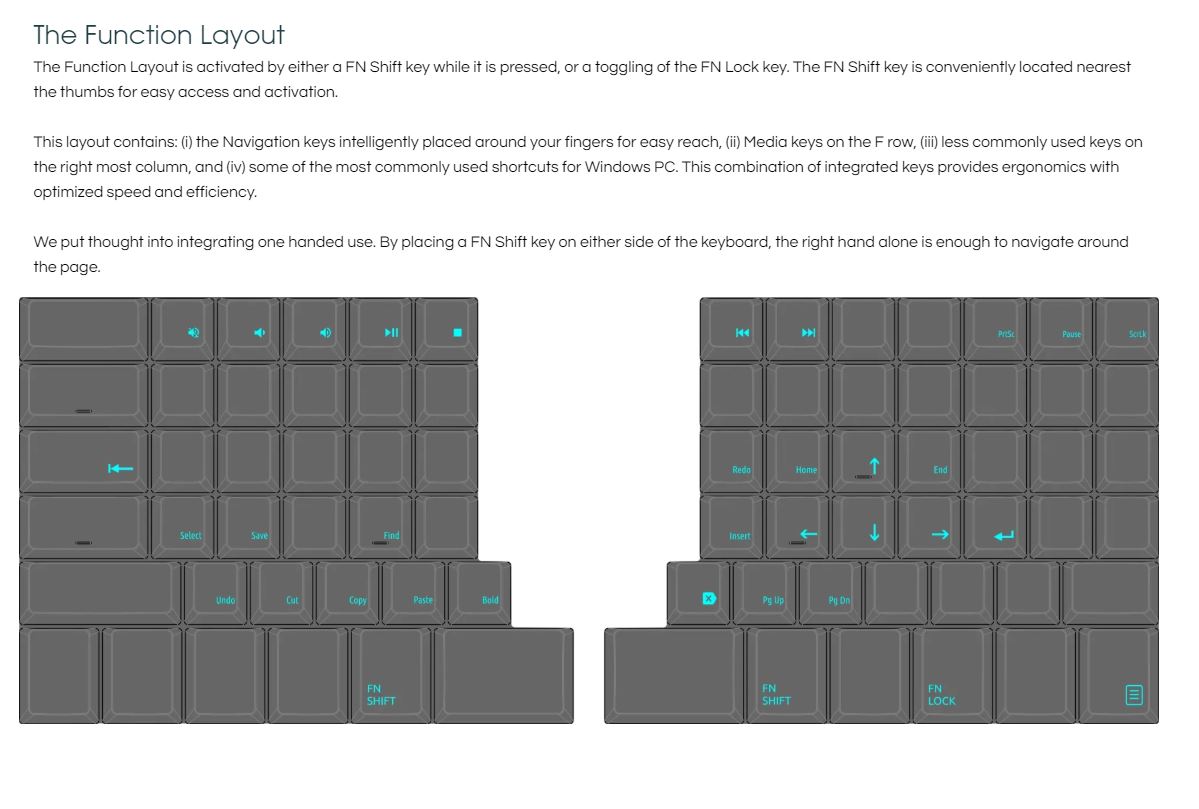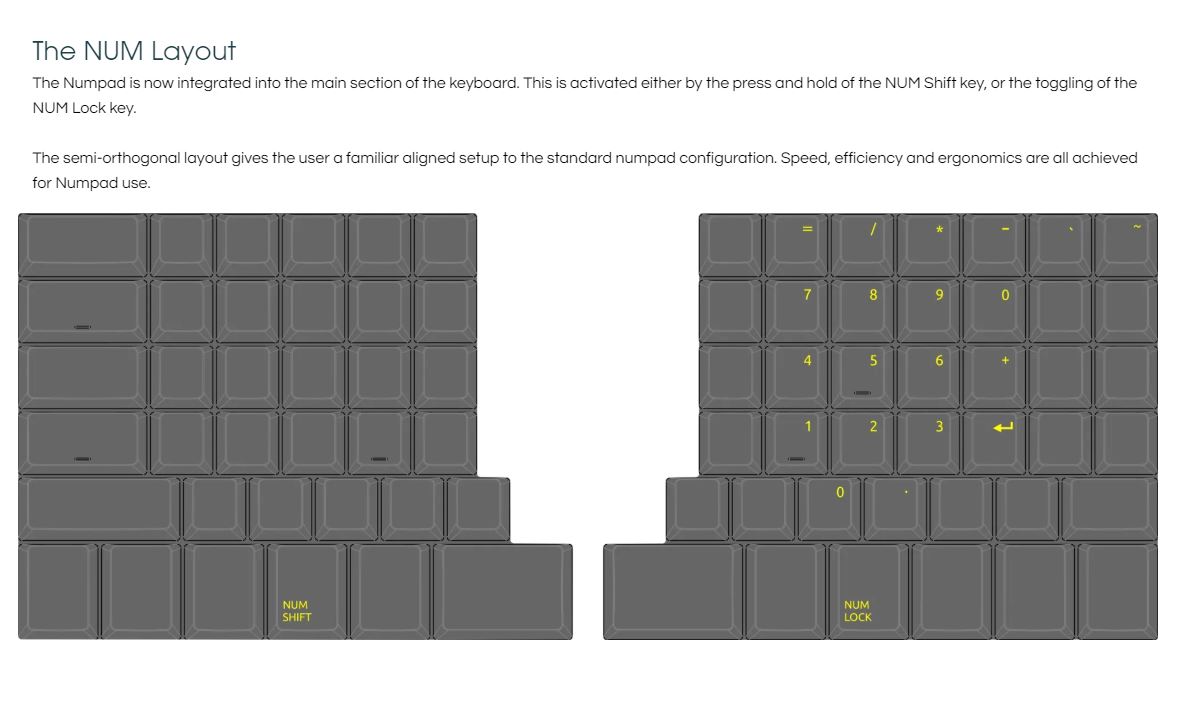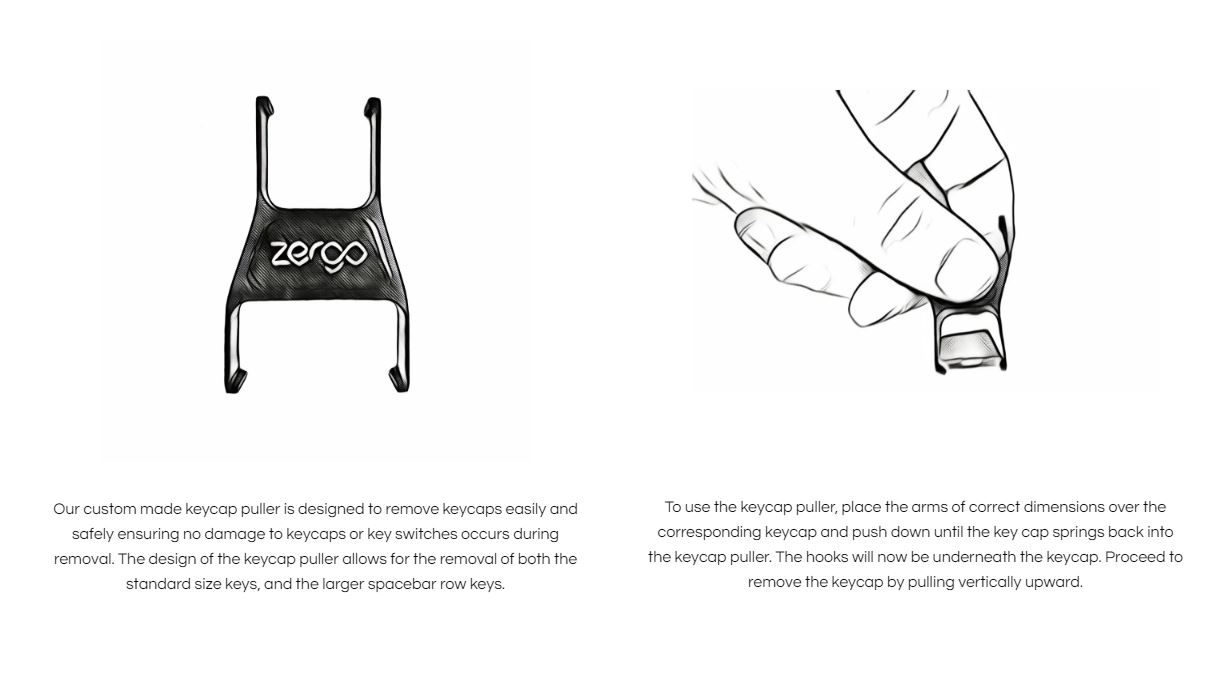 Fixed Palm Rests are available as optional extra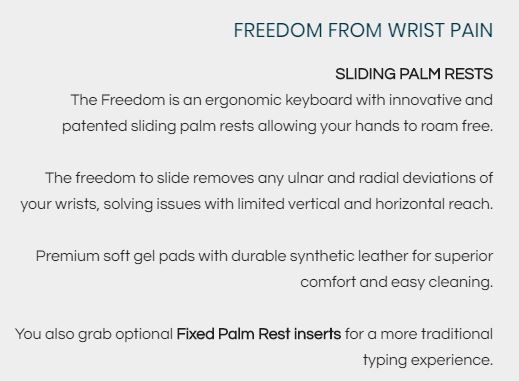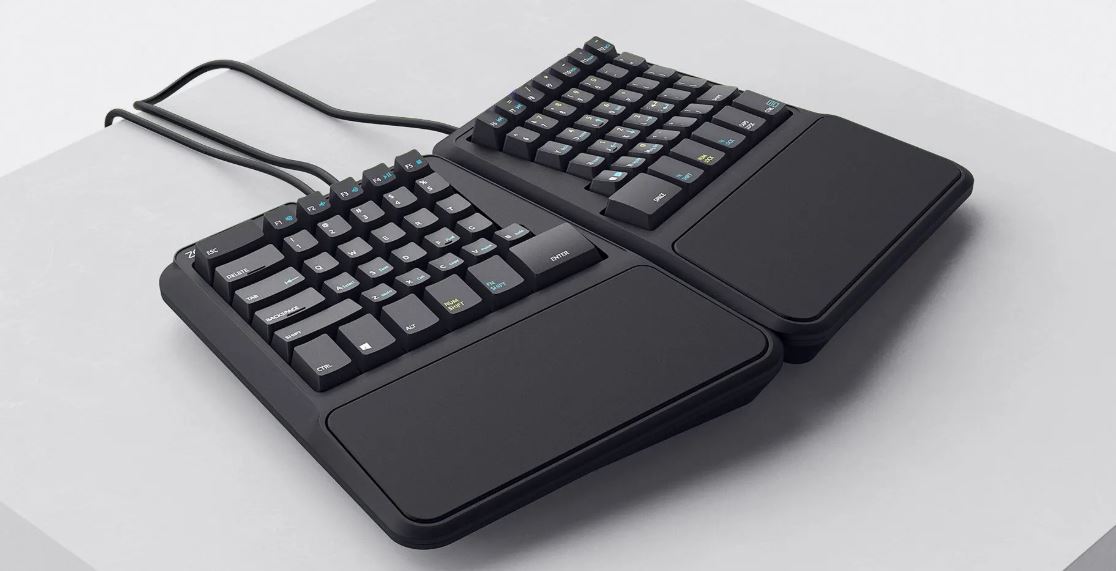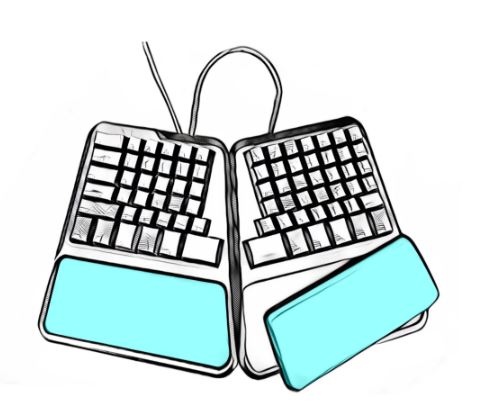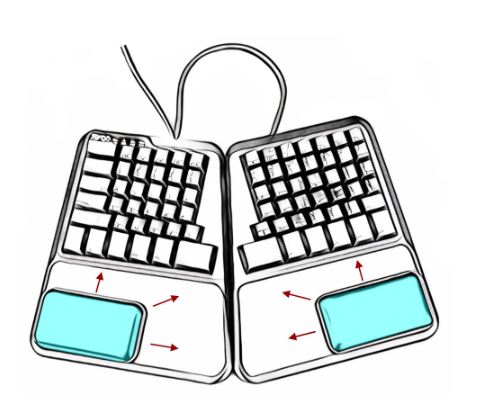 The optional fixed palm rests and sliding palm rests are interchangeable with one another giving you the option of swapping them anytime.
With the optional fixed palm rests the Zergotech Freedom is still one of the most ergonomic keyboard in its own right. The alignment and locations of the keys, along with the key layouts provide many ergonomic benefits. The sliding palm rests maximise these benefits dramatically. Optional Fixed Palm Rests are an alternative to the Sliding Palm Rests. They are designed to fit snuggly inside the slider bay. They are removable and interchangeable with the Sliders at any time. The Sliding Palm Rests are given plenty of room for movement in the slider bay. Swap these for the Optional Fixed Palm Rests at any time.
Mechanical Switches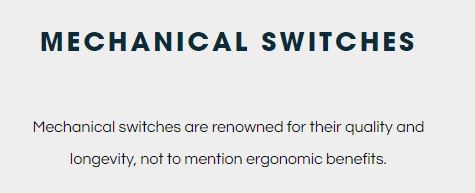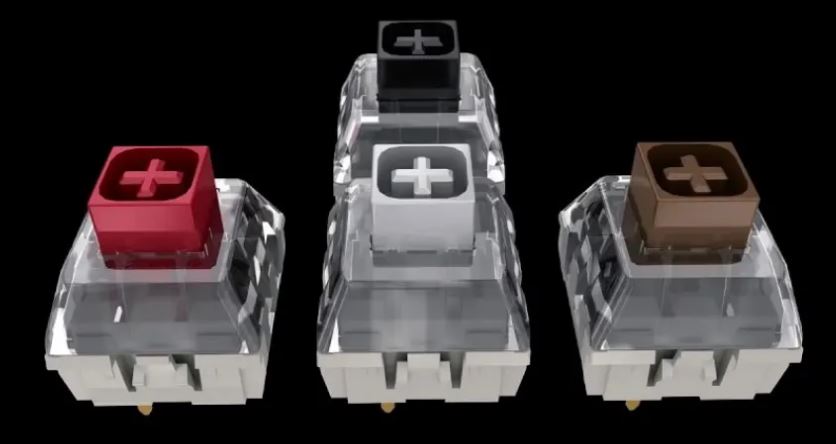 Standard plastic keyboards make use of cheap rubber domed keys. These keys have a very low travel to actuation, require high force for each press, and a very mushy and unpleasant typing experience. They have a very short lifespan often requiring one keyboard change frequently.
Mechanical switches are made of quality internal pieces, including gold coated plates for high electrical conductivity, which signals a keystroke with the compression of an internal metal spring. The typing experience is satisfying and enjoyable.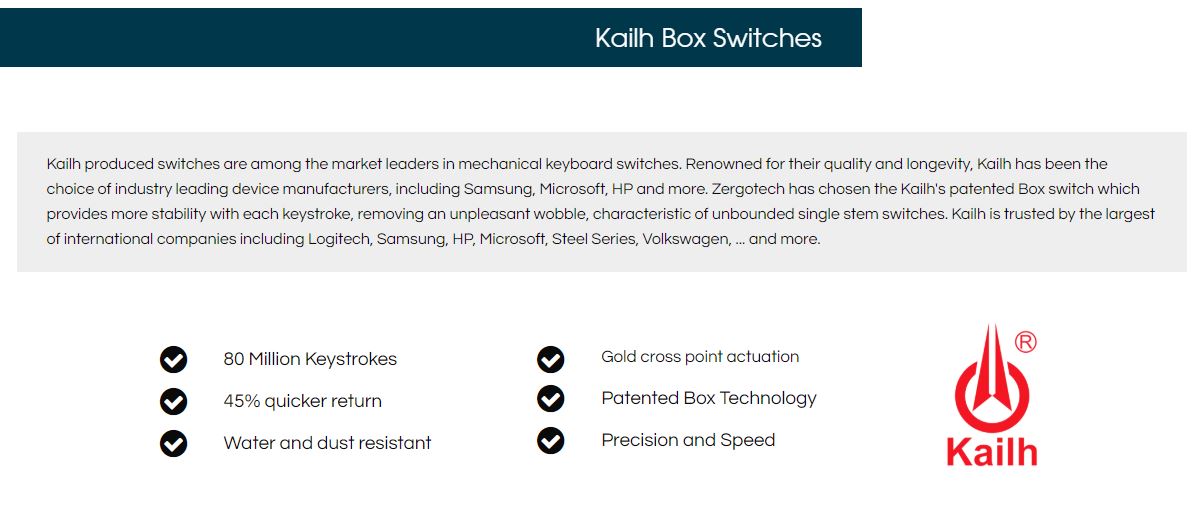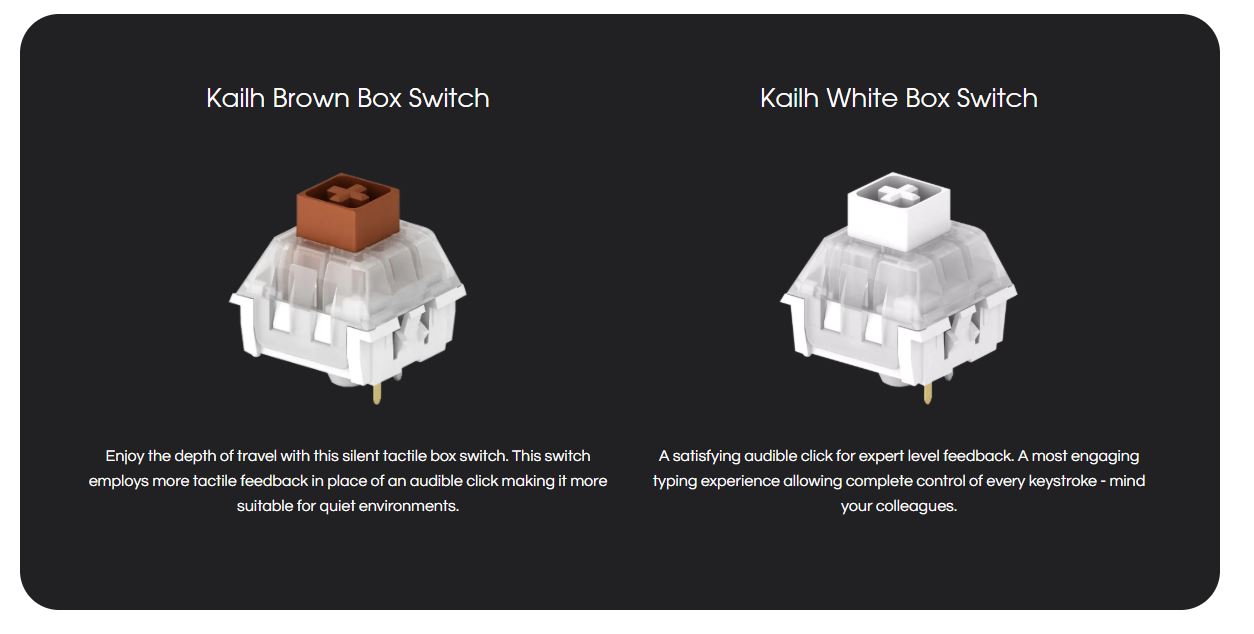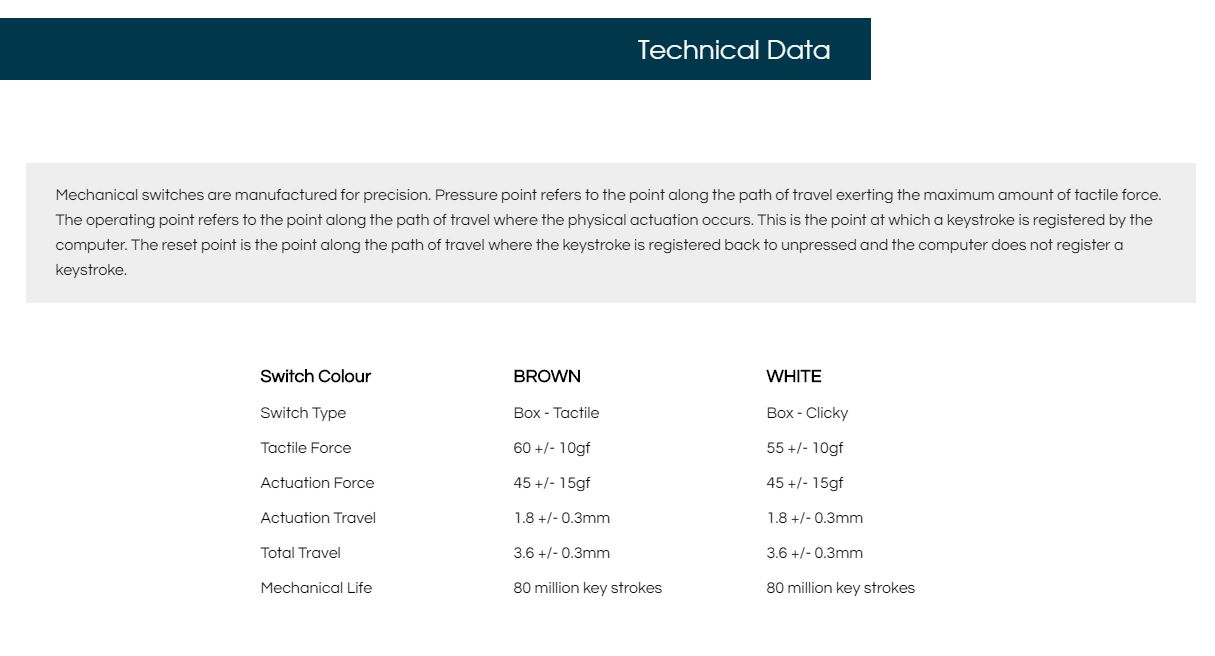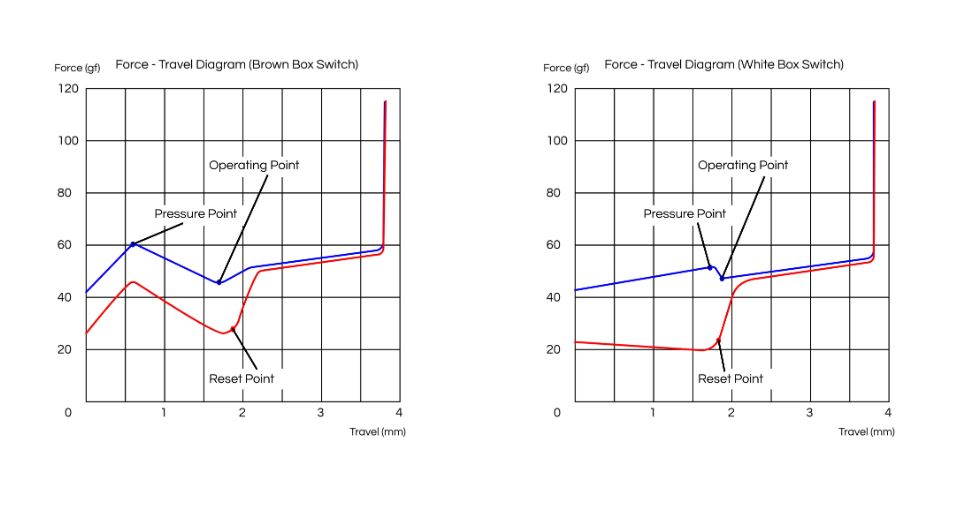 Kailh Box Switches provide an extremely sturdy and consistent typing experience. The box concept removes any unpleasant key wobble and the tactile feedback is just right for touch typing.
(zergotech-freedom-keyboar)
Be The First To Review This Product!
Help other Ergonomic Essentials users shop smarter by writing reviews for products you have purchased.